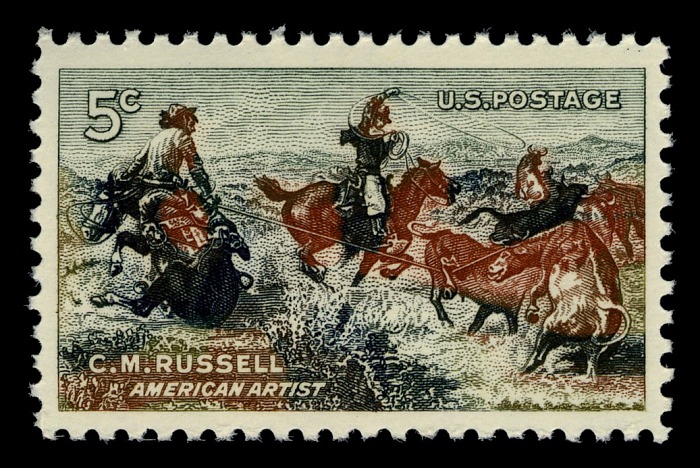 The mid-1960s saw continued political upheaval in domestic and international arenas. Racial strife prompted more slayings in the Deep South; and the publication of 'The Autobiography of Malcolm X' exposed the destructive influence that sub-cultures of hate and ignorance had on the lives of African American citizens. Students nationwide raised their voices against the war in Viet Nam. Anti-war protests were common.
Some Americans turned to entertainment and pastimes that helped them enjoy and weather the strife. On February 9, 1964, The Beatles, four young men from Liverpool, England, appeared on the Ed Sullivan Show before a television audience of seventy-three million people and changed the cultural landscape of America. Later in the year, the St. Louis Cardinals defeated the New York Yankees in game seven of the 1964 World Series. And in 1965 the film version of "Sound of Music" premiered to overwhelming acclaim.
The stamps of 1964-1965 reflected the heritage and interests of America's mainstream culture and the twentieth-century trend in U.S. stamps to highlight life's small pleasures. Stamps were issued to commemorate the New York World's Fair, the playwright William Shakespeare, the poet Dante Alighieri, and the painter John Copley. Fine arts and music, as general topics, were each commemorated with a stamp. And even amateur radio and physical fitness were represented. The United States issued thirty-five commemoratives with total printings over 6.8 billion stamps—an average of almost 195 million stamps per issue.