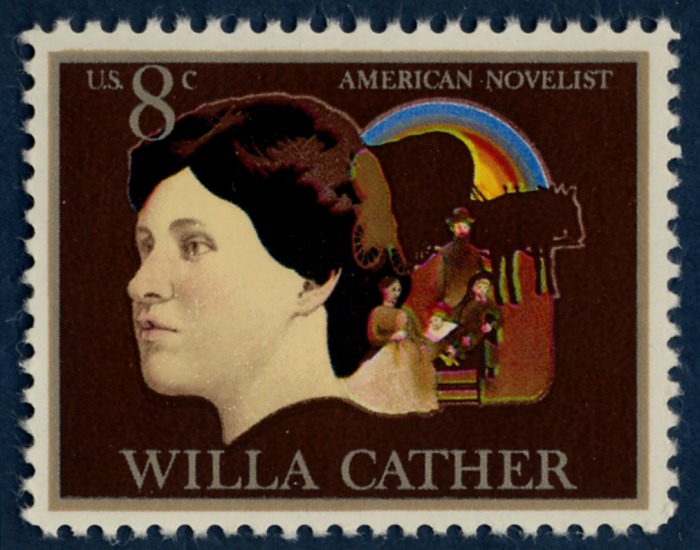 The Unites States Postal Service honored four individuals from different artistic genres on postage stamps issued between February 28 and September 20, 1973.
An image of composer George Gershwin (1898-1937) appeared on the first stamp released. The stamp also includes images of characters from one of his most famous works, the opera Porgy and Bess (1935).
A profile of poet Robinson Jeffers (1887-1962) appeared on the second stamp. A side profile of Jeffers and representations of the types of people who inspired his poetic works provide the central focus of the stamp honoring him.
The Issue's third stamp honored African-American artist Henry O. Tanner (1859-1937). The subjects of Tanner's works ranged from Biblical characters and themes to everyday people. In 1927, ten years before his death, Tanner became a full Academician at the National Academy of Design in New York City, the first African-American to attain this status.
The final person honored on a postage stamp in the American Arts Issue was novelist Willa Cather (1873-1947). Cather won the Pulitzer Prize in 1923 for her novel One of Ours. Her novels have shaped the way many Americans understand the settlement of the Great Plains.