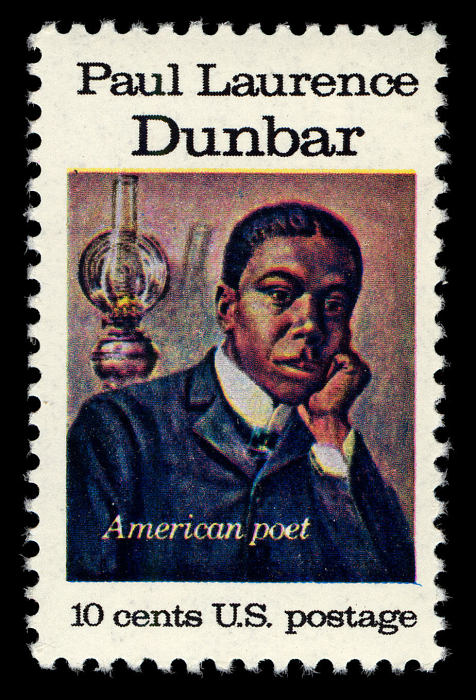 The United States Postal Service honored three individuals from different artistic genres on postage stamps issued between February 10 and May 27, 1975.
The American painter Benjamin West (1738-1820) appeared on the first stamp released. The photogravure-printed stamp features a self-portrait of West. His influence was enormous, and the artists who studied in West's studio comprise a Who's Who of American painting.
The second stamp of the series features a portrait of American writer Paul Laurence Dunbar (1872-1906), the first African-American to gain national recognition as a poet. During his short life, he wrote prolifically, producing short stories, novels, librettos, plays, songs, essays, and poetry.
The third stamp in the series honors movie producer David Wark Griffith (1875-1948), whom critics generally acknowledge as America's most influential and most prolific producer, with 485 films to his credit.
References: