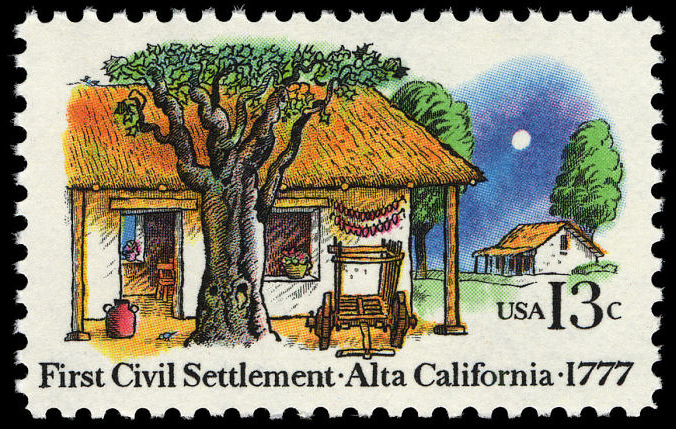 During the summer of 1776, the Founding Fathers took a bold step that laid the first cornerstone of the American nation by voting to declare independence from Great Britain. The celebrations of America's 200th birthday took place throughout the entire year of 1976 and in every corner of the country. At the July 4, 1976, celebrations in Philadelphia, President Ford remarked, "This union of corrected wrongs and expanded rights has brought the blessings of liberty to 215 million Americans, but the struggle for life, liberty, and the pursuit of happiness is never truly won. Each generation of Americans, indeed of all humanity, must strive to achieve these aspirations anew. Liberty is a living flame to be fed, not dead ashes to be revered, even in a bicentennial year."
The postage stamps of the United States issued in the years before the Bicentennial and continuing to the present day feature the people and events that symbolize the struggles and achievements of maintaining liberty and equality for every American.
The commemorative stamp celebrations for the Bicentennial began with the 'Spirit of '76' issue featuring Archibald Willard's painting of the Revolutionary War drummer boy. Later in the year, the USPS issued souvenir sheets depicting the Surrender of Cornwallis at Yorktown, the signing of the Declaration of Independence, General Washington and the Continental Army crossing the Delaware, and General Washington Reviewing His Ragged Army at Valley Forge. It also issued commemorative stamps honoring Benjamin Franklin, George Washington, and Marquis de Lafayette.