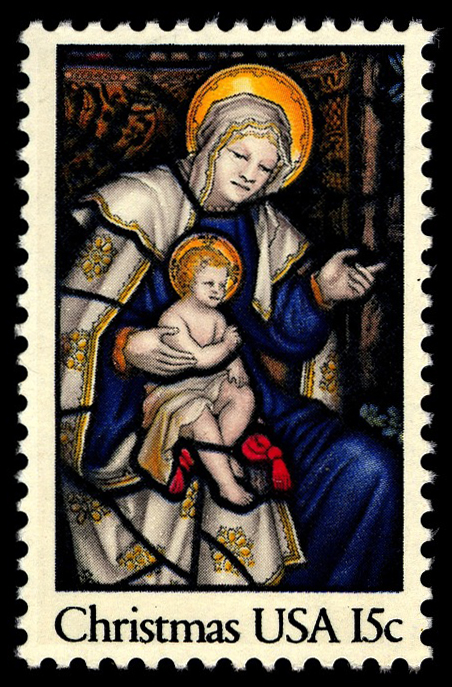 The two stamps of the 1980 Christmas Issue enjoyed two unique locations for their First Day of Issue ceremonies.
The 15-cent Christmas stamp features a section of a stained glass window in the Washington Cathedral, Washington, DC. Its ceremony was held at the cathedral.
The 15-cent Season's Greetings stamp includes a selection of antique toys, and its ceremony took place in Christmas, Michigan. Robert Timberlake designed this stamp, and the many objects he included were from his personal collection. Timberlake used a recessed window in his own home as a backdrop for the toys.
The Postal Service issued 692,500,000 of the 15-cent Christmas stamp and 718,715,000 of the 15-cent Season's Greetings stamp. This accounted for over 1.4 billion postage stamps being released for the 1980 Christmas Issue.