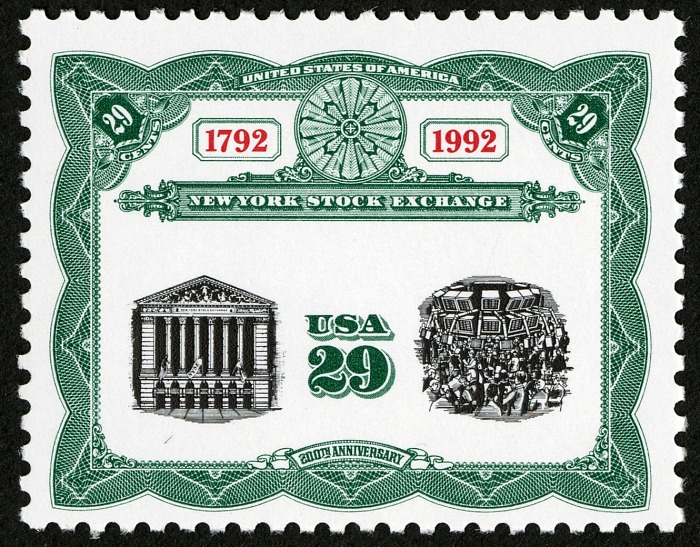 On May 17, 1992, the United States Postal Service issued a 29-cent stamp commemorating the bicentennial of the New York Stock Exchange. Designed by Richard D. Sheaff, the frame, printed in green with red year dates 1792 and 1992, resembles the border of a stock certificate. The vignette features "USA" and "29" centered, also in green. The remainder of the vignette, printed in black, features the facade of the Exchange building on the left and a scene of Exchange floor activity on the right.
The American Bank Note Company used two different printing processes to produce the stamps. It used offset lithography, a form of surface printing, to print the greens and reds; it used intaglio, a recess printing technique, for the black. These two processes required separate press runs. The stamps were printed in individual press sheets of 160 subjects arranged into four panes of forty, each pane consisting of eight rows of five stamps. When a sheet was misaligned by 180 degrees on the second press run, an invert error occurred. Two panes with such an error have been discovered.
Reference: Postal Bulletin (April 16, 1992).
Gordon T. Trotter