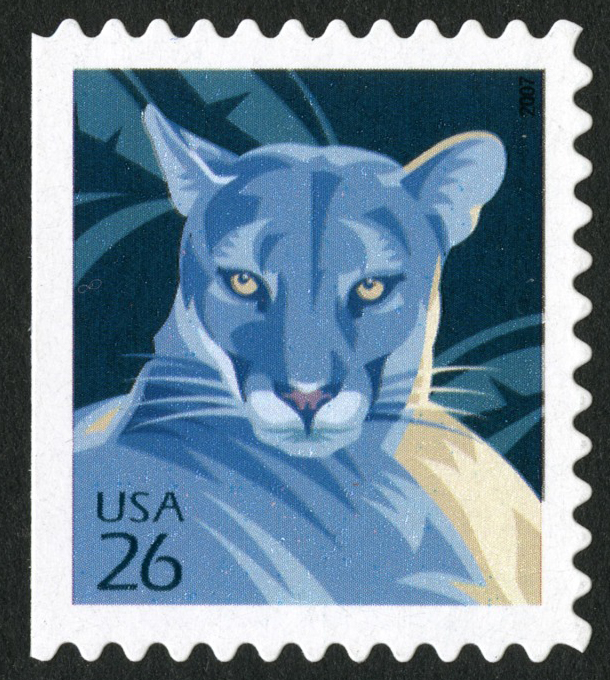 The Postal Service issued three wildlife limited definitive stamps between 2003 and 2007. They feature the work of artist Nancy Stahl of New York, New York, who based her art on photographs. Carl T. Herrman of Carlsbad, California, designed the stamps.
Don Smeraldi , USPS spokesman in 2003, told Linn's, "The Snowy Egret stamp was not part of a new series nor was it part of the Flora and Fauna Series. It was issued as a change to the many 37-cent Flag stamps that had been issued in the past 16 months."
In May 2007, the USPS issued two additional wildlife stamps using the new postal rates-the 17-cent stamp, featuring the Big Horn sheep, for the second ounce first-class mail price, and the 26-cent stamp, depicting the Florida panther, for the post card rate.