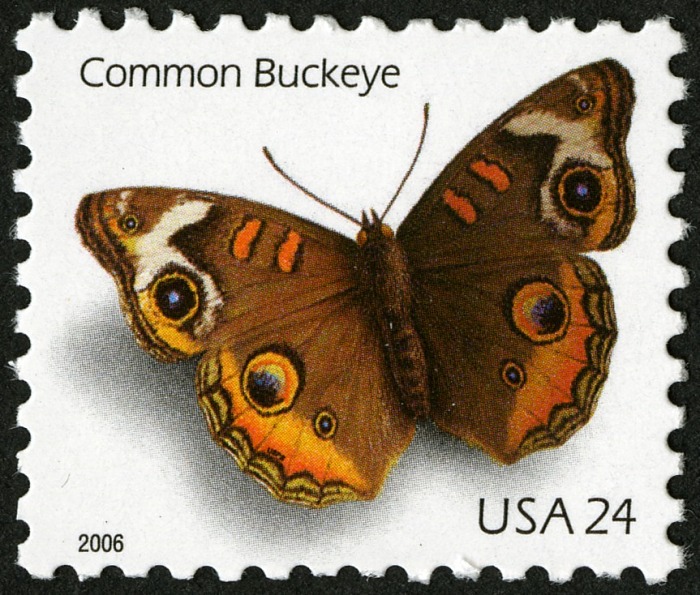 The Junonia coenia (also known as the "Common Buckeye" butterfly) can be found in most areas of the United States. On March 8, 2006, the Postal Service released the 24-cent Common Buckeye Butterfly stamp.
The stamp easily served two purposes for prepayment of postage. The first purpose paid the domestic postcard rate; the second purpose provided the additional postage for each ounce after the first ounce of a letter sent by first-class mail. Each of these roles for the Common Buckeye Butterfly stamp was made possible by postage rate increases that went into effect two months before the stamp's release.
The stamp's design team confirmed the accuracy of the image by consulting a specialist from the Smithsonian Natural History Museum.
The USPS issued the 24-cent Common Buckeye Butterfly stamp in three different formats - the sheet stamp, coil, and booklet pane.