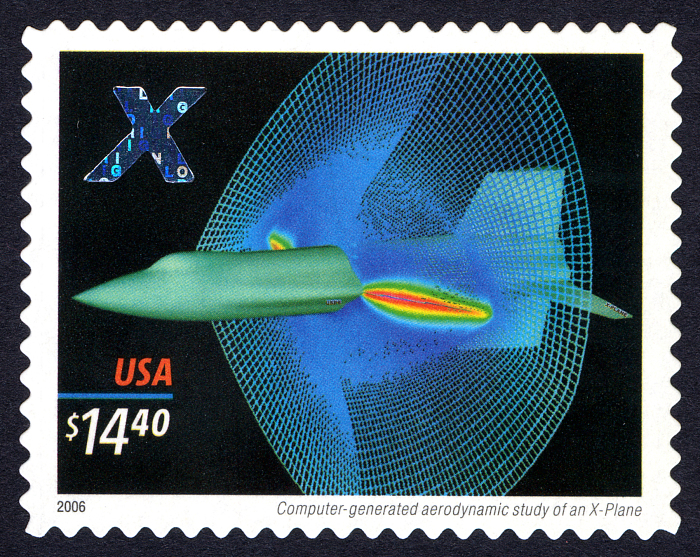 Many new designs and some classic subjects were utilized by the Postal Service between 2000 and 2009 to produce US definitive stamps. The American flag made an appearance on several issues, as did depictions of the American Heartland, the Statue of Liberty, and the "United We Stand" motto, issued in the aftermath of the terrorist attacks of September 11, 2001.
Several definitive stamps with higher denominations for payment of Priority Mail and Express Mail services featured classic American landmarks, including the United States Capitol dome, the Washington Monument, and the Jefferson Memorial. Four new subjects, including the X-Planes designs and two forms of presidential transportation, were chosen in 2006-2007 for these higher denomination definitive stamps.
The United States Postal Service issued a new type of definitive stamp during this period, the Forever Stamp. The first Forever Stamp featured an image of the Liberty Bell. Patrons purchase the stamp at the current first-class rate and then use it indefinitely, regardless of any increases in the first-class rate.