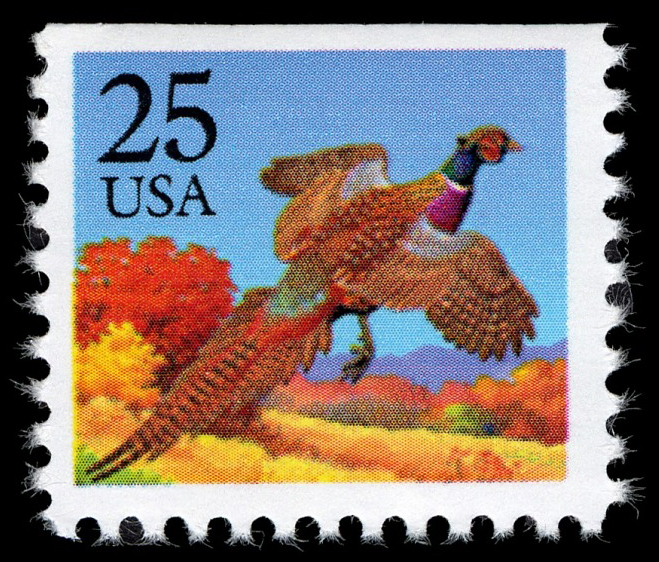 The United States Postal Service issued definitive stamps in sets with clearly defined themes and common design elements throughout most of the twentieth century. During the post-1940 or 'Modern' period, the U.S. Postal Service issued both traditional definitive sets as well as definitive stamps without a common theme, design, or name.
The major definitive series include the Liberty series, the Prominent Americans series, the Americana series, the Great Americans series, Transportation coils, Flora & Fauna series, and the Distinguished Americans series.
The non-traditional definitives—that is, those without a common theme, design, or name—can be broadly categorized as American Culture and Scenes, expedited mail, flags, wildlife, mini-scapes, and rate change issues.