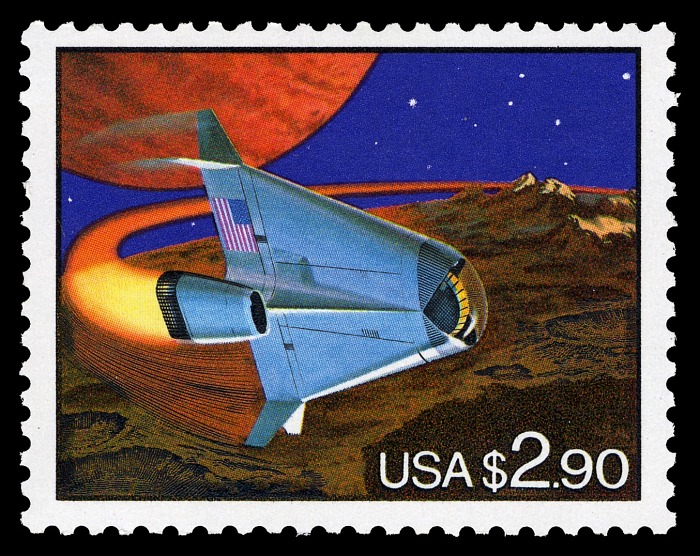 During the modern period, the Postal Service issued numerous individual or 'solo' definitive stamps - for instance, the first-class presorted card 'tail-fin' stamp, the 'liberty torch' first-class stamp, and the nonprofit organization 'wetlands' stamp. The Postal Service occasionally issued solo definitives depicting unrelated subjects during defined rate periods.
The United States issued solo definitives in sheet, coil, or booklet format with both with water-activated adhesive and in the new and popular 'self-stick' format. It issued solo definitives with numeral denominations for first-class mail and non-denominated with service-inscribed text for commercial bulk handling mail classes. Numerous perforation and shade varieties exist because many solo definitives were produced by multiple contract security printers.
Some of the most important solo definitive stamps of the modern period were issued to pay for Priority mail, introduced in 1968, and Express mail, introduced in 1977. High-value solo stamps paid for these new mail classes, offered by the Postal Service to counter the growing competition by commercial domestic air transport and overseas delivery services.
Alexander T. Haimann, National Postal Museum and Roger S. Brody