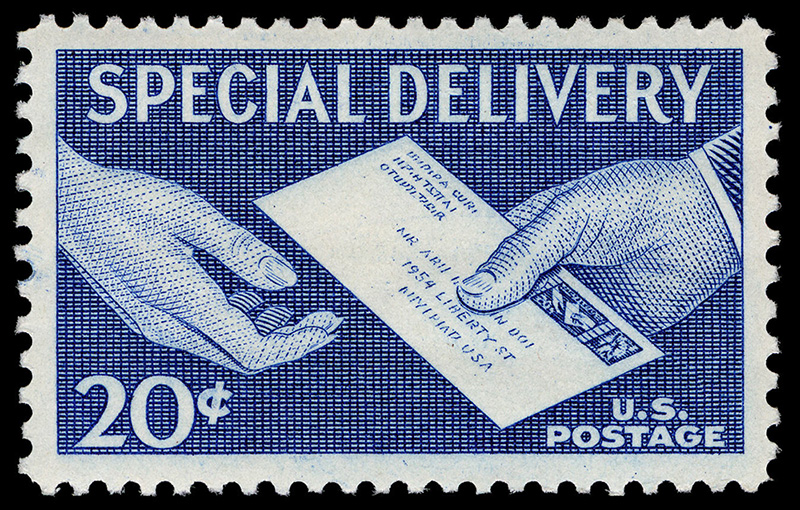 Current patrons of the nation's more than 37,000 post offices are aware of Priority Mail and Express Mail services. They might not realize that these services are successors to the Special Delivery service established by Congress in 1885.
Congress enacted the use of "a special stamp of the face valuation of ten cents . . . [that] when attached to a letter, in addition to the lawful postage thereon . . . shall be regarded as entitling such letter to immediate delivery." But there were drawbacks. Special Delivery was limited to post offices that serviced communities of over 4,000 people. It did not guarantee delivery by a certain day, and, of course, to be valid the Special Delivery stamp had to be affixed to the envelope along with all other postage. It could not be used to prepay postage or any other service.
Customer confidence faltered with these service restrictions, but in response to so much public interest in such a service, Congress revised Special Delivery service in 1886 to apply to all U.S. post offices. The stamps and services of Special Delivery were viable from 1885 until 1997, when Priority Mail and Express Mail services permanently replaced it.