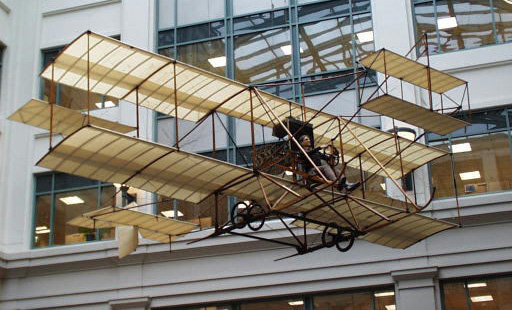 Pilot Fred Wiseman carried letters from the mayor and postmaster of Petaluma, California, to their counterparts in Santa Rosa. Mechanical difficulties slowed the journey. The trip took two days to complete. The plane's top speed never exceeded 70 mph.
Wiseman took off from Kenilworth Park in Petaluma, California, at 12:30 p.m. on February 17, 1911. He was headed for Santa Rosa, California, a mere 14 miles away by air. In his lap, Wiseman carried three letters, including letters from the Mayor and Postmaster of Petaluma to their counterparts in Santa Rosa, and copies of the local newspaper, the Press-Democrat. Wiseman was able to get his plane up to 100 feet in the air and traveled smoothly for the first four miles. But four and one-half miles out, the engine started to quit. Wiseman was forced to land in a muddy field, breaking one of the planes skids as he landed. 
The crew repaired the plane, and covered it with a canvas tarp. The next morning, the tarp was laid out on the muddy field, and used as Wiseman's runway. The plane managed to make the rest of the trip that day, securing Wiseman's place in history as the first plane to carry airmail. A second airmail trip was made the day that Wiseman landed. In India on February 18, 1911, Henri Pequet flew mail a distance of five miles from Allahabad to Naini.