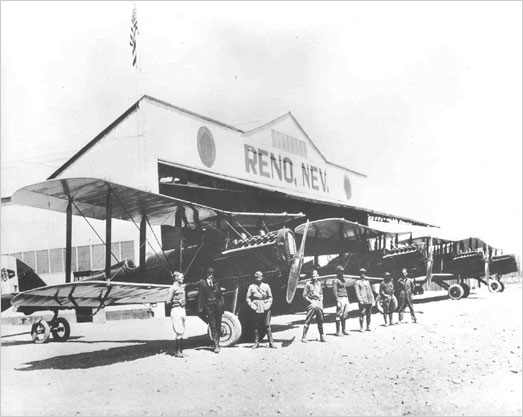 In 1926, the Postal Service turned over the U.S. Airmail Service to private contractors, the first of which began flying the mail on February 15, 1926. By September 1927, all U.S. airmail was being flown by contract carriers.
The Air Mail Act, also known as the Kelly Act of February 2, 1925, recognized the leadership role of the postal service in the aviation field. The act's purpose was to "encourage commercial aviation" by authorizing the Postmaster General to contract with airlines to carry mail. This legislation, combined with the Air Commerce Act of 1926, provided the basis for the U.S. commercial aviation industry. 
Airline contractors would receive 80 percent of the revenue of the mail they carried. If the first airline companies had had to rely on paying passengers for income, none could have survived more than a year. In the early years, carriers made as much as 95 percent of their revenues from carrying the mail on contract airmail routes, known as CAMs.
The first five CAM routes were contracted in 1925 to Colonial Air Transport, Inc. (Boston to New York); Robertson Aircraft Corp. (Chicago to St. Louis); National Air Transport, Inc. (Chicago to Dallas); Western Air Express, Inc. (Salt Lake City to Los Angeles); and Walter T. Varney (Elko, Nevada, to Pasco, Washington). 
In 1930, Postmaster General Walter Brown pushed for legislation that would have another major impact on the development of commercial aviation.