Since 1993 the Smithsonian National Postal Museum has developed engaging exhibitions and entertaining public programs for families, students and serious collectors.
To celebrate our 15th anniversary, the museum showcased an exhibition rich in philatelic fascination and designerly detail called, Alphabetilately!
Alphabet + Philately = Alphabetilately, the alphabet of philately
Each of the 26 letters stands for some aspect of the collecting of stamps or the sending of mail. The stamps, ephemera, and artifacts exhibited in Alphabetilately graphically document the spectrum of the American experience, from historical subjects to popular culture, from actual events to important ideas.
Alphabetilately is a universally appealing exhibition and a lively educational experience for visitors of every age. It provides an extraordinary showcase for selections from our unparalleled collection of American postal and philatelic history.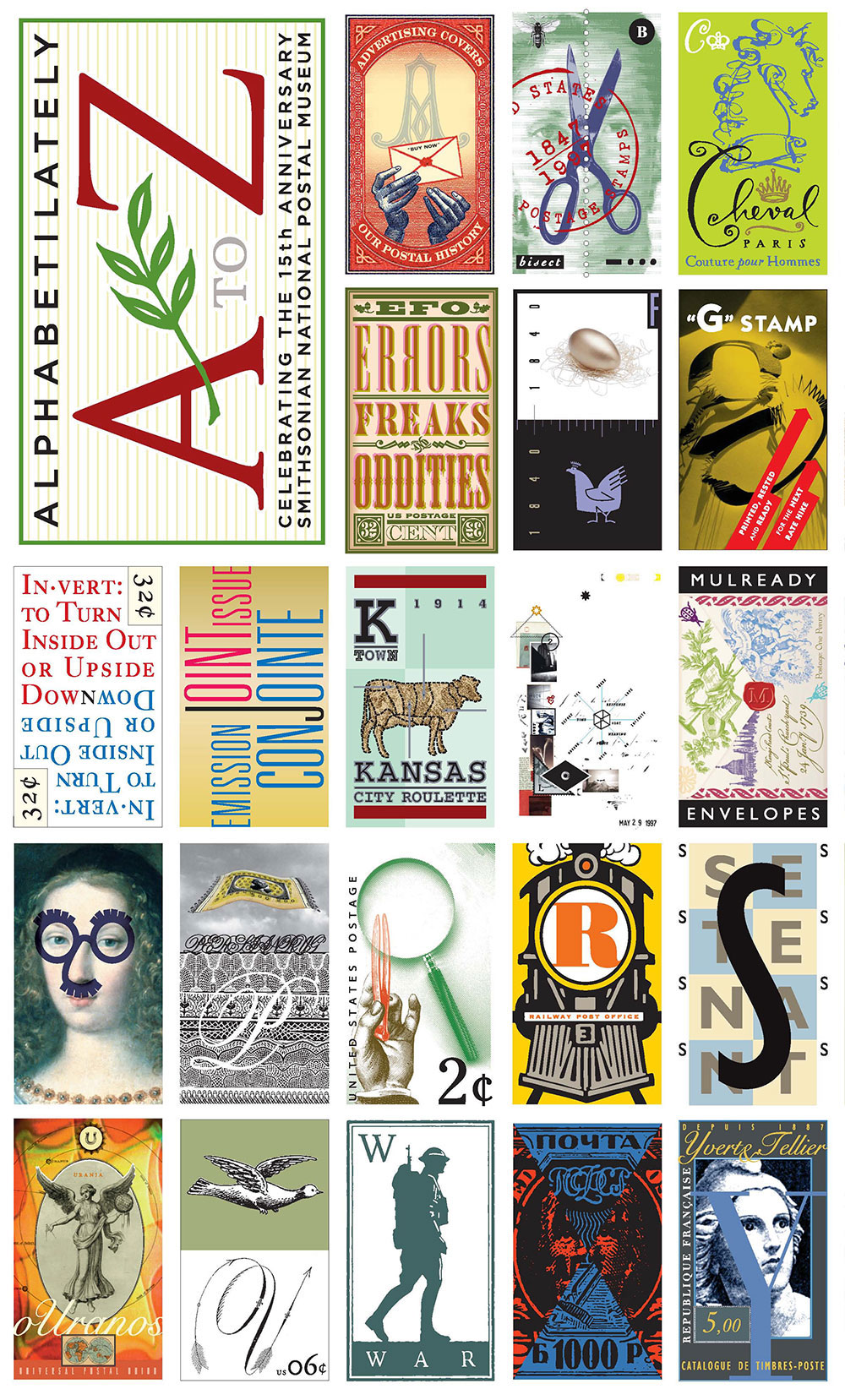 A-Z philatelic images and definitions copyright 1997-2008, used by permission from the AIGA/SF. Alphabetilately used by permission from Wm. M. Senkus.