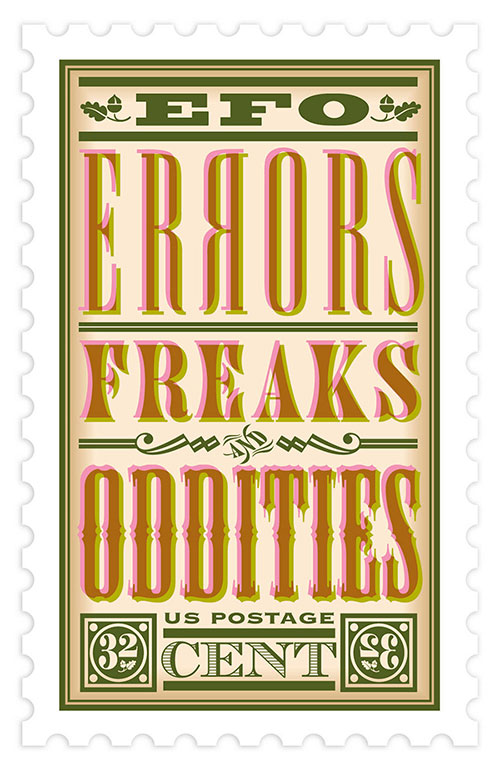 EFOs Cinderella Stamp
"Errors, Freaks, and Oddities" refers to misprints, misperfs, and other stamp production errata. Perforations shouldn¹t run down the middle of the stamp; ink shouldn't be smeared or blobby; elements of the art shouldn't overlap — or be missing. Errors in design occur as well, such as on the notorious 1994 Legends of the West stamps, where the wrong Pickett brother was shown.
---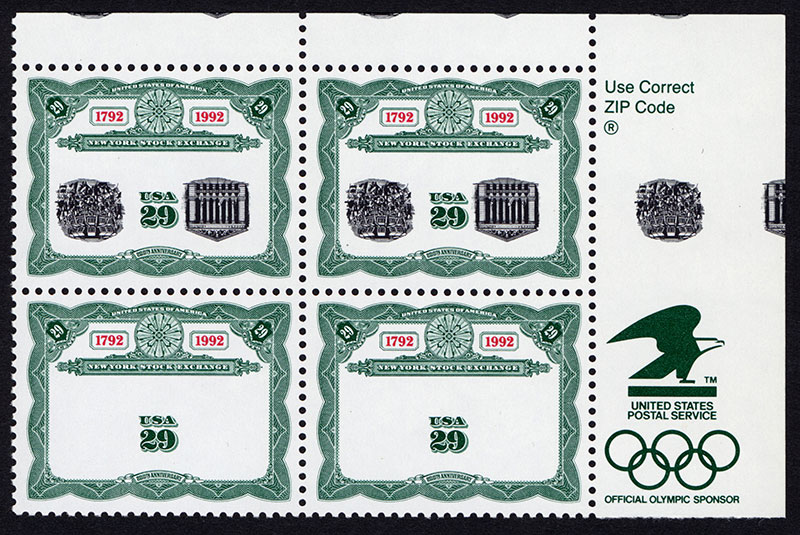 New York Stock Exchange Bicentennial error
Two panes, for a total of 80 stamps, are known to exist: 56 with inverted centers and 24 with missing centers. This corner block contains two of each, plus partial images in the selvage. United States, 1992.