From Beach to Doorstep – Manhattan Associates' Fulfilling Journey
In the late 1980s, Alan Dabierre was working for Kurt Salmon Associates, a global management and strategy firm, on a technology project at Jockey International. There he met Deepak Raghavan, Deepak Rao, Ponnambalam Muthiah, and Prahalad Suresh, a team from Infosys, a large business and IT consulting firm hired by Jockey to install an ERP (Enterprise Resource Planning) system. Working together, the five noticed gaps in Jockey's existing systems, specifically around its ability to ship goods to the larger retailers in the way those customers desired. They reasoned, if Jockey was having these issues, it was likely that others were experiencing the same or similar pains.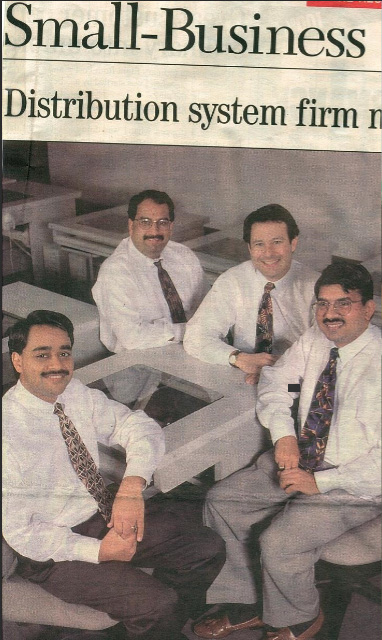 From this insight, Manhattan Associates was founded in July, 1990 in Manhattan Beach, Calif. Led by Dabierre, the team set its sights on Warehouse Management System (WMS) innovation. WMS software is mission-critical to businesses. It does the hard work of facilitating warehouse planning and execution in areas such as receiving, inventory management, order selection and fulfillment, and shipping.
The new company began to work on a packaged WMS that would empower suppliers, specifically brand manufacturers, to consistently and accurately comply with complex shipping and labeling requirements of the largest retailers in the U.S.
Early on, the founders decided to flip the traditional way of thinking about enterprise software on its head: Manhattan Associates' WMS would be upgradeable, unlike the predominant enterprise software of the day.
Why was this such an important innovation?
Because most enterprise software vendors at the time would sell software that needed to be heavily modified and customized to meet a specific customer's needs. While the economics worked well for the software provider, it wasn't as good of a deal for customers. In essence, customers would get locked into a specific, highly customized version of software that would eventually require a full, costly replacement as business needs evolved. If shipping requirements changed drastically over the next few years, for example, more modifications would be required, making it nearly impossible to keep pace with the market.
For Manhattan Associates, solutions for individual customer needs were viewed as opportunities for improving the features and functionality of its base offering, meaning the solution's sophistication grew as the customer base grew. This concept was a huge deviation from traditional lines of thought. It made it possible for Manhattan's customers to implement software and then upgrade every few years. In this way, customers would remain compliant with retail shipping requirements and parcel shipping requirements alike.
Capitalizing on this market demand and working in close partnership with key customers that included some of the world's most recognizable brands, Manhattan Associates' WMS quickly grew in depth and breadth.
Ever since, Manhattan Associates has been progressively innovating shipping operations for retail, manufacturing, wholesale, direct to consumer and third party logistics companies across industries such as apparel, footwear, food and beverage, pharmaceutical, retail and more.
Today, Manhattan orchestrates everything in the warehouse, from receiving, inventory management, returns, order fulfillment, picking and packing, loading, shipping and everything in between. In addition to Warehouse Management, Manhattan offers more than 25 supply chain and commerce related applications including Transportation Management, Labor Management, Enterprise Order Management, Store Inventory and Fulfillment, Point of Sale, Clienteling and more.
Some key dates around Manhattan Associate's company history:
1991 – Jockey International becomes our first customer
1994 – added our 50th customer
1995 – entire company, including 34 of 35 employees, moves from Manhattan Beach, California to Atlanta, Georgia due to its proximity to:
Customers, which were mostly along the Eastern Seaboard
A major transportation hub, Hartsfield-Jackson International Airport
Georgia tech, a premier source of some of the world's best supply chain talent
1996 – reached $25 million in revenue
1998 – hired 250th employee
1998 – Manhattan's stock begins trading on the NASDAQ stock exchange under the ticker symbol MANH, and the company expanded into London, Paris, Amsterdam, Tokyo, Sydney, Singapore, Shanghai and Bangalore
2000 – reached $100 million in revenue
2001 – signed our 600th customer
2005 – reported profitable financial results for the 15th consecutive year, a mark only three publicly traded software companies in the world could claim (Microsoft, Kronos and Manhattan Associates)
2006 – began building the Supply Chain Process Platform, the first of its kind in the industry, which provides the underpinnings for all of our applications
2014 – acquired Global Bay representing a significant expansion into the store systems market which includes Point of Sale, Store Inventory, Store Fulfillment and Clienteling
2015 – became first publicly traded software company in history to be profitable for 25 years
2016 – moved into the Russell 1000 stock index
Customer-Driven Innovation, Sometimes from the Side of the Road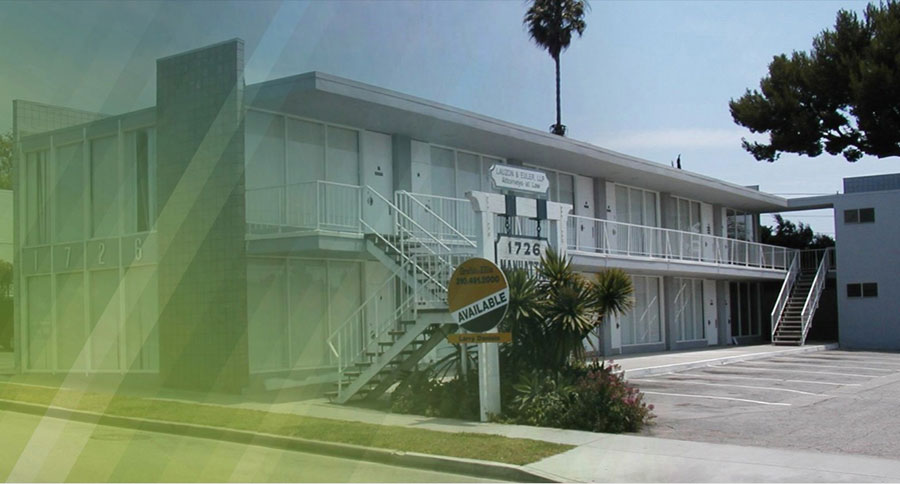 Customer service from the side of the road
Manhattan Associates has always been very customer driven. The move from Manhattan Beach, California to Atlanta, Georgia illustrates this.
After packing up the entire office into a couple of trucks and getting about 1,000 miles down the road, a customer called with a critical situation that required intervention. This was back in 1995, before today's global connectivity allowed for quick and easy access.
So, what did the group do? They pulled off the highway, unpacked the servers (these were not little desktop machines, more the size of a refrigerator), connected to the customer's environment (via a pretty slow dial-up connection), and resolved the problem.
Once the customer was satisfied and the issue corrected, the team loaded the servers back onto the truck, and the caravan proceeded to Atlanta.
Customers were the heart of Manhattan Associates from the very beginning and that has not changed in more than 25 years.
USPS and Carrier Relationships Are Essential to Manhattan's Success
Manhattan has a long standing relationship with the United States Postal Service, other major parcel carriers, as well as Less than Truckload (LTL) and Truckload (TL) carriers. While early shipments from suppliers to retailers were largely shipped via TL or LTL carriers, Manhattan's diverse customer base also requires significant parcel shipping capabilities to enable direct-to-consumer shipments both, from distribution center networks as well as stores.
Parcel shipments also play a key role for our customers to enable store transfers, warehouse transfers, return to vendor shipments, and certain types of shipments to stores (i.e., promotions, smaller assortments, etc.). The actual package delivery is an incredibly important part of supply chains, and Manhattan depends on its shipping partners to execute on the delivery. Direct-to-consumer growth, brought about by the e-commerce explosion, has placed more demands than ever before on the shoulders of retailers and other supply chain members.
The Omni-Channel Moment
Omni-Channel refers to the ability for retailers to ship product to their customers through a variety of different methods. Most often, this includes the warehouse and the store, but can also include fulfillment of orders from suppliers. A growing number of companies now have Omni-Channel programs in place that allow their customers to buy anywhere, whether that be in store, online, over the phone or from their mobile device. Consumer expectations are also driving the need for different fulfillment options including the traditional shipping from a distribution center as well as newer options such as pick up in store, ship from store, store transfers, or ship to a convenient location for consumer pick up.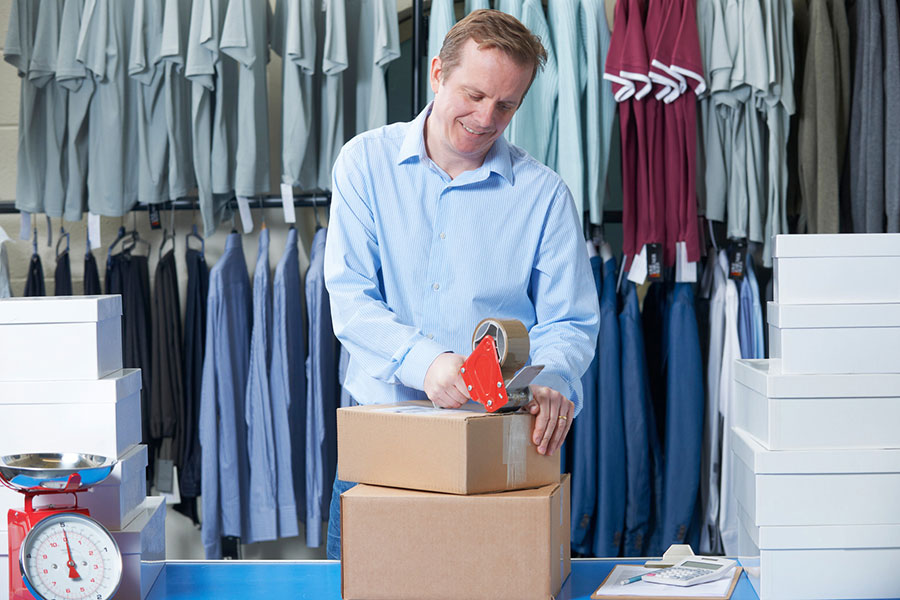 Store associate preparing a shipment
In response, Manhattan's product portfolio continues to evolve to help retailers better serve their customers.  The impact of direct-to-consumer shipping and fulfillment has reached far beyond just online merchants and retailers selling their goods online: Suppliers are experiencing increased pressure to send products directly to the end consumer on behalf of their customers, typically the retailers, via drop ship programs.  The suppliers, which traditionally moved full pallets or store ready assortments, are now asked to perform pick/pack operations for single customer orders, a significant operational deviation for them.  Drop ship requirements can, at times, funnel all the way back to the point of manufacture, which can disrupt the entire supply chain.  This also opens up additional nodes in the supply chain that require parcel pickup and delivery, further underscoring the importance of carrier relationships to Manhattan Associates.
Manhattan Associates Today
Today, Manhattan Associates has 1,300+ customers, and our software and solutions touch one out of every four global sales in some way. A number of those customers ship out millions of units per day. Manhattan's customers today include:
More than two-thirds of the top 10 U.S. mass merchants
More than half of the top 20 retailers
16 of the top 20 apparel retailers
15 of the top 20 supermarkets
8 of the top 10 pharmaceutical companies
Half of the top 100 motor carriers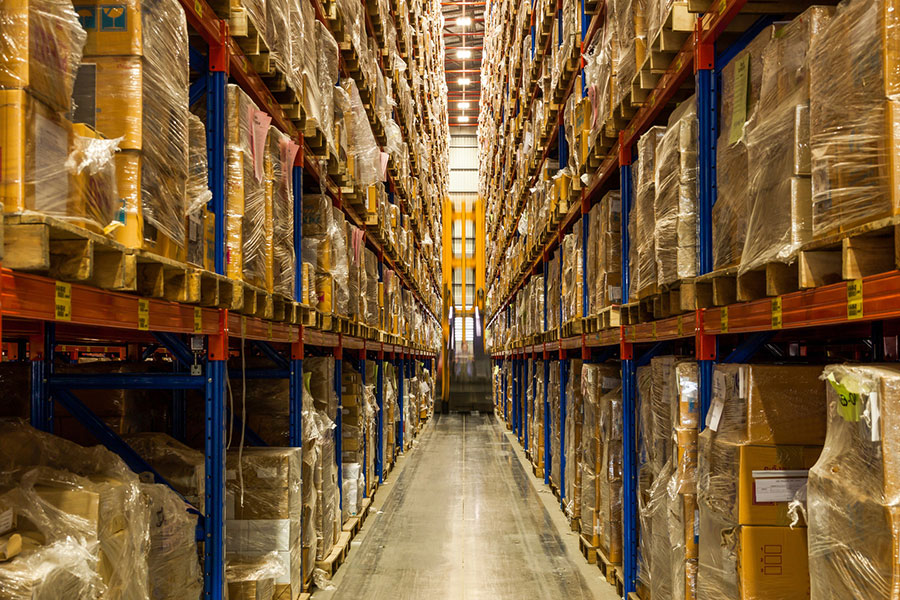 Inventory stored in warehouse racking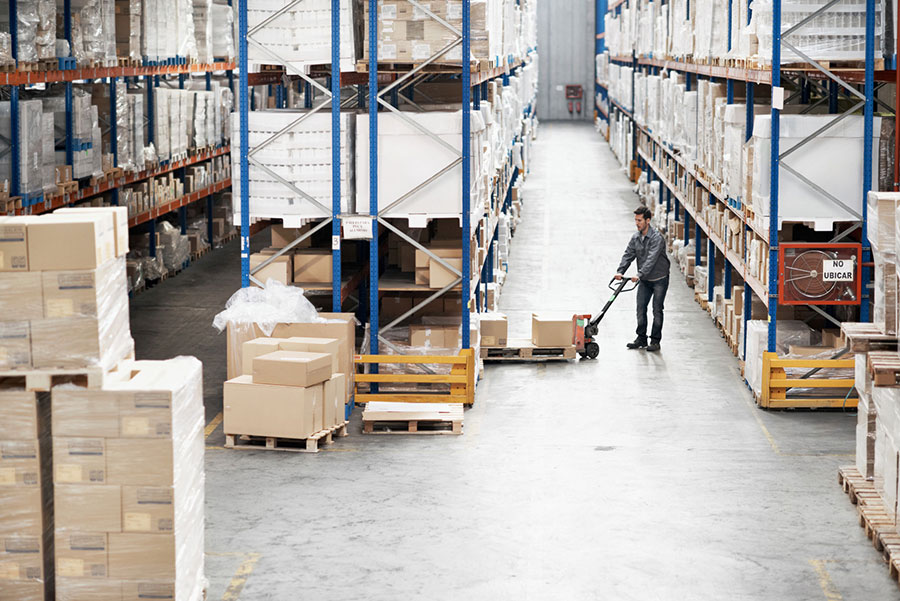 Warehouse associate pulling inventory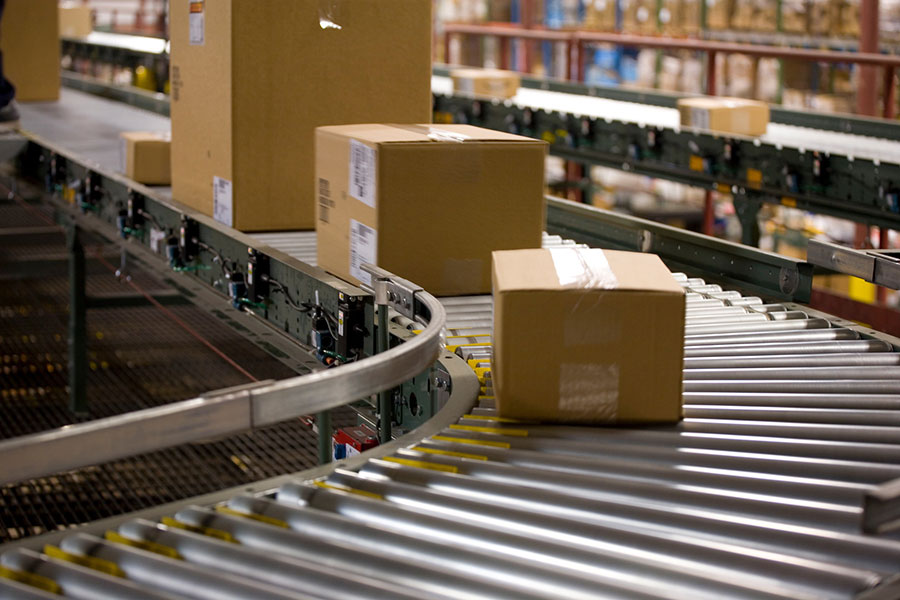 Boxes on a conveyor ready to ship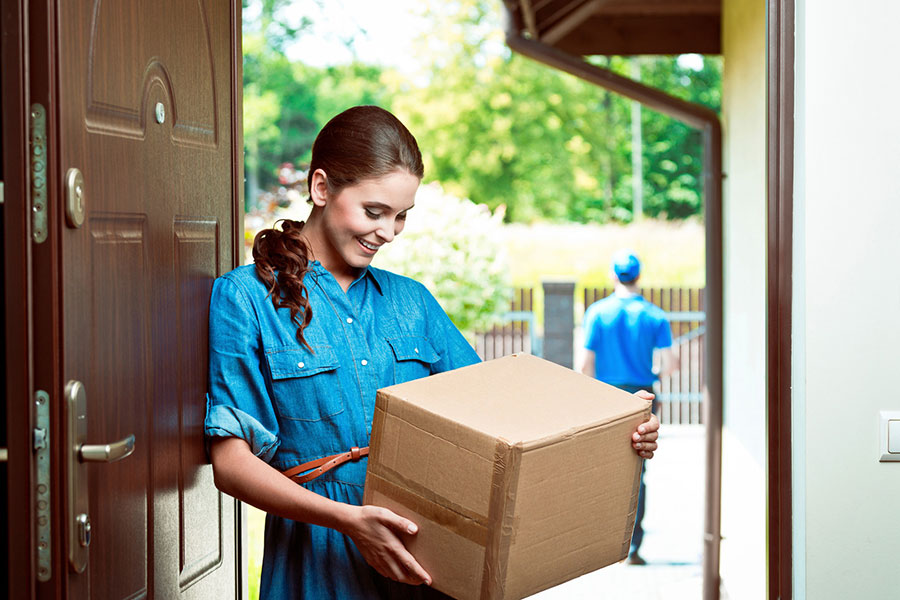 Customer receives her package