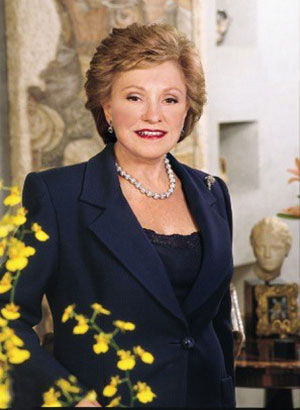 Lillian Vernon was a legendary American businesswoman and lifelong philanthropist. A household name for millions of Americans, Lillian was one of the pioneers of the mail order industry. The company she founded in 1951 helped foster a new way of shopping for Americans, changing how Americans came to rely on and use the United States Postal Service.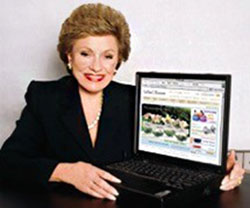 At it's peak, Lillian Vernon Corporation had almost $300 million in annual sales. Lillian's focus was on unique, affordable, and hard to find personal products for homemakers and children. The company developed into a far reaching enterprise with nine different catalog titles, two websites, a business to business division, and 15 outlet stores.
Lillian Vernon was the quintessential American success story. Born in Leipzig, Germany, she was an immigrant who fled from the Nazis with her parents and older brother—the family arrived in New York City when Lillian was ten. Lillian briefly attended New York University, but left before she completed her degree to pursue her dream of starting a business. The company she founded on her Formica kitchen table, with $2,000 dollars of wedding gift money eventually became a publicly traded leader in it's industry, the first company founded by a woman to be listed on the American Stock Exchange.
Lillian was celebrated for her marketing acumen and innovation. Her catalogs were the first to shrink the "big books", such as those from Sears and Montgomery Ward, to more digestible versions, making catalogs more personal, fun and easy to browse. Lillian was the first retailer to focus on personalization, with free monograms available on thousands of items. Vernon was a marketing innovator introducing new concepts, such as free gift with purchase, two for one pricing, cause related marketing, and popup stores. She was the first merchant to create seasonal catalogs for Easter, as well as Halloween. Lillian also traveled the world in search of products that were unique, affordable, accessible, and appealing to everyone.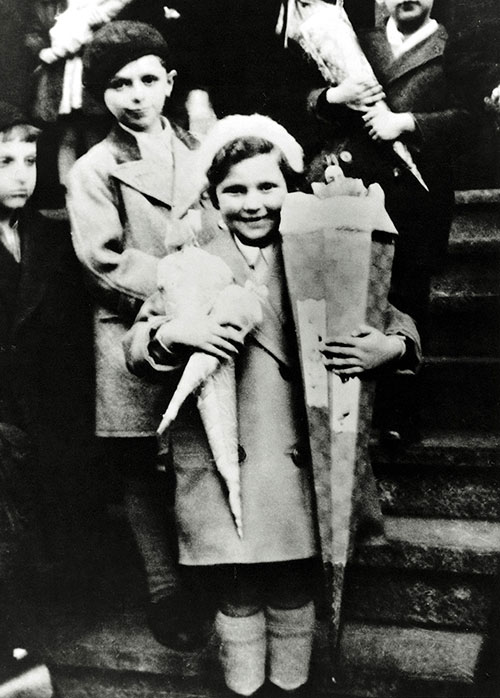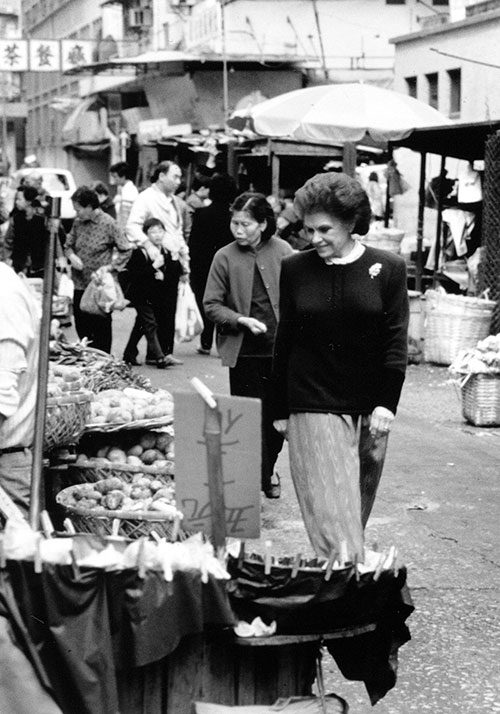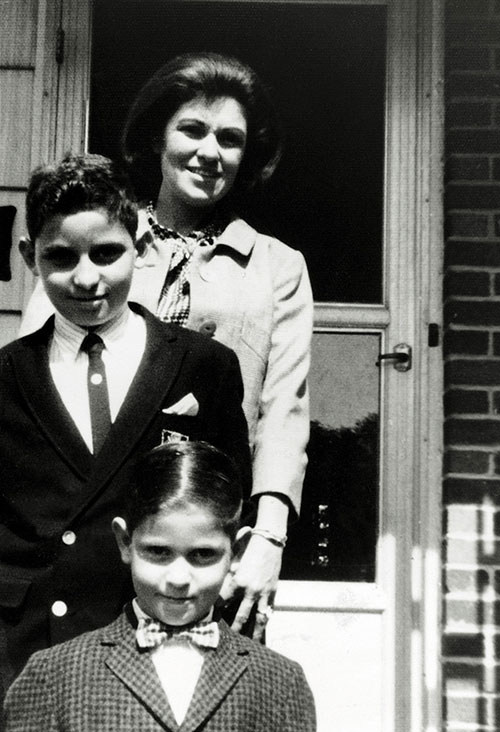 Lillian told the New York Times in 1997 her immigrant experience made a significant impact on how she shaped her business into the success it became. "When I came to America, I loved Woolworth and the 5 and 10 cent stores. I felt comfortable there. The things they sold were pretty, usable, and made you happy." This is what inspired her and became the driving force she lived by. Lillian's personal experience in business also led her to be a champion for women's rights in the workplace.
Lillian Vernon amassed accolades and honors throughout her lifetime. Among those honors was Lillian's induction into the Direct Marketing Hall of Fame, the Ellis Island Medal of Honor, the Big Brother/Big Sisters National Heroes Award, as well as an appointment by former President Bill Clinton to serve as chair of the White House National Women's Business Council. Lillian also received honorary degrees from NYU, Bryant College, and the College of New Rochelle. Lillian's two sons worked closely with her in the business for many years. David Hochberg served as Vice President of Public Affairs; his older brother Fred P. Hochberg served as President of the Company. The company was sold in 2003.