Papercone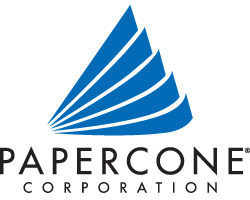 00:00
Brooks Bower:
We manufacture specialty envelopes, jumbo envelopes,
00:04
Tyvek envelopes, gusset envelopes.
00:07
We don't make a standard envelopes.
00:09
I started in the industry, say in the '50s.
00:14
My dad was in the envelope industry and
00:16
I used to work with him on Saturdays and sweep the floors.
00:20
And as I got older I worked there on weekends and
00:24
I worked my summers there.
00:26
Through college I worked for an envelope company
00:29
four hours after school every day.
00:30
And then after college I went back to the family business and
00:34
I've been there ever since.
It was 1948, Nathan Bower, had served as a Marine in WWII and returned to get an education from Cal Berkeley on the GI Bill. His first job was selling envelopes for National Envelope in San Francisco, California. While working at National Envelope, Nate decided that he wanted to start his own envelope company and in 1953 opened Western Envelope Corporation. The business grew and in the early 60's he opened a second location in Los Angeles.  In 1964 he created a business, called Papercone, that manufactured paper collars to place over drink bottles for advertisement. In 1967 Nate realized that the envelope business was becoming very competitive. At that time he sold Western Envelope to Transo Envelope while maintaining the Papercone business.
Nate had a great vision; he saw a need for a manufacturer of specialty envelopes. Specialty envelopes are typically large, expandable, made with unusual materials, have unique closures or printing, and are difficult to manufacture. Using the resources from the Western Envelope sell he put all of his time and energy into expanding Papercone into the specialty envelope market in California. At that time, there were no expansion envelopes made on the west coast, they all came from companies in the east.  He capitalized on that opportunity and Papercone began to prosper.  In 1970 Papercone began to convert DuPont Tyvek into expansion and flat envelopes that have a very unique look and are nearly indestructible. Envelopes made with Tyvek propelled the company to new levels of sales and growth over the next few years forcing the company to expand both manufacturing and sales.
00:00
Brooks Bower:
My father was a Marine in the South Pacific during the war.
00:05
And when the war ended, he was from Wisconsin,
00:09
and he came back late.
00:11
And the only place he could go to college on the GI Bill was Cal Berkeley.
00:15
So he went to Cal Berkeley, graduated in three years.
00:19
I think around 1950 he got out of school and couldn't find a job.
00:25
You had a lot of GIs coming back from the war.
00:30
And he found a job with a company called National Envelope
00:34
in San Francisco which later became Gilmore Envelope.
00:38
And he was in sales and after about 2 or 3 years,
00:43
he and another person there who had worked
00:45
in a factory decided to start their own envelope plant.
00:48
It was called Western Envelope and I believe they started in 1952.
00:53
And he grew it to a plant in San Francisco and a plant in Los Angeles.
00:59
And then he said you can't make a lot of money in this business.
01:02
So in 1964 they sold the business to Transo Envelope.
01:08
And then he started Papercone which made, initially,
01:12
paper collars that went over bottles for advertising.
01:15
And then they evolved into specialty envelopes, who we are today.
In 1978, Nate's son, Brooks, opened Papercone Corporation's second location in Louisville, Kentucky.  The Louisville location allowed Papercone to economically sell and deliver specialty envelopes to the larger east coast market. The Louisville plant flourished and became the larger of the two operations over a few years. Brooks' invested in R&D and production equipment to become a world class specialty envelope manufacturer.  He truly revolutionized how specialty envelopes are manufactured today. As the cost of doing business in California steadily increased, Papercone made the difficult decision to close its San Francisco plant in 2000.
When the Bower family started their business in 1964, their goal was to proudly serve their customers with the best specialty envelopes and packaging in the industry. More than 50 years later, Papercone is still family-owned, and today provides world-class products, service, and the largest range of specialty envelopes in the industry.