OSM Worldwide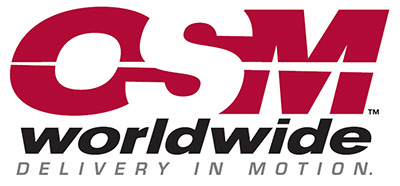 OSM Worldwide introduction
[music]
00:02
Narrator:
The United States Postal Service makes nearly half a billion deliveries every day.
00:07
This is made possible in part by its valued business partners.
00:11
One such company is OSM Worldwide.
00:15
Headquartered outside of Chicago,
00:17
OSM provides efficient shipping throughout the nation
00:20
and abroad to over 200 countries and territories globally.
00:24
Gaston Curk, CEO:
Our success in large part is attributed to the unique relationship
00:28
we have with the United States Postal Service.
00:30
James Kelley, President:
That partnership really has allowed us to create
00:32
the award-winning OSM Premium Network,
00:34
an efficient network that allows deliveries
00:37
in a 1 to 5-day timeframe nationwide.
00:39
Narrator:
OSM picks up packages at customer facilities
00:43
and transports them to one of OSM's processing centers.
00:47
Once received by OSM packages are weighed, scanned,
00:51
and and sorted to 150 USPS automated parcel processing centers.
00:57
OSM then strategically tenders the packages within
01:01
the USPS Priority Mail network for expeditious transport and processing.
01:06
Once packages arrive at the destined USPS automated facility
01:10
they are quickly processed and delivered within 24 hours.
01:15
OSM's high efficiency network results in fewer misssorts
01:19
and accelerated shipping times.
01:21
That means companies and consumers
01:23
can enjoy lower shipping costs with faster delivery.
01:26
Gaston Curk, CEO:
Shipping technology has improved so in order
01:29
to accommodate that change the post office had
01:33
to change their infrastructure, change their tracking capabilities,
01:36
and we've had to do the same thing.
01:38
So our smart technology will give you up-to-the-minute tracking
01:41
along with batch tracking.
01:43
We can do customer chargebacks and cost center chargebacks.
01:46
We can do customized reporting that's menu based.
01:49
So you actually choose what your reports are supposed to look like.
01:52
James Kelley, President:
It's exciting to be part of the evolving industry
01:55
and really meeting the customer needs on a daily basis.
01:58
Narrator:
As e-commerce grows, so does the demand for fast shipping.
02:02
USPS and OSM work together to effectively meet those demands for today's consumers.
02:09
In a constantly changing industry OSM Worldwide innovates and delivers.
[music]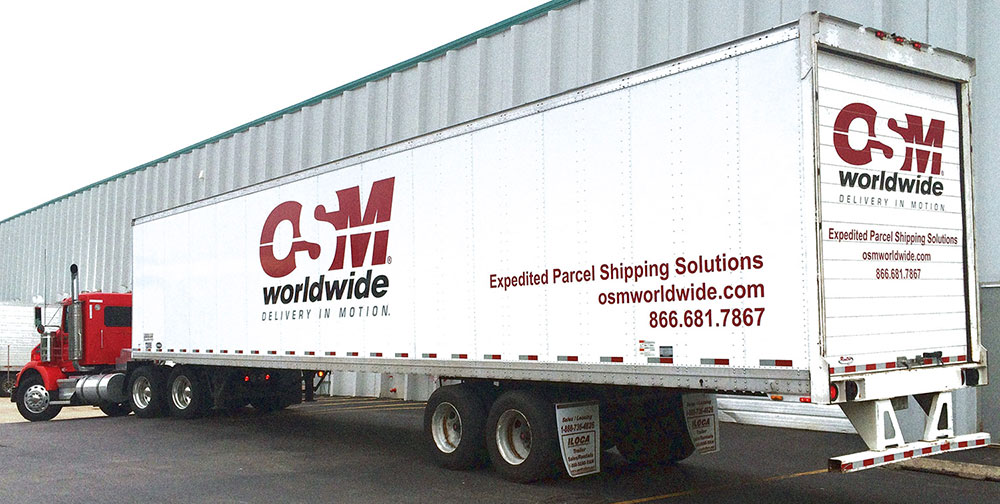 OSM Worldwide Truck 2015
OSM Worldwide was founded as One Stop Mailing in 2003 by Gaston Curk and James Kelley. During its early years, One Stop Mailing was a shipping broker offering a full suite of USPS products to major associations and universities across the country. The company soon started differentiating itself by providing personalized customer service and specialized billing, which allowed clients to take advantage of the USPS work-share discounts. By developing these strong customer relationships, One Stop Mailing quickly grew its client base. What started as a small business dedicated to offering one-stop mailing service became something much more substantial.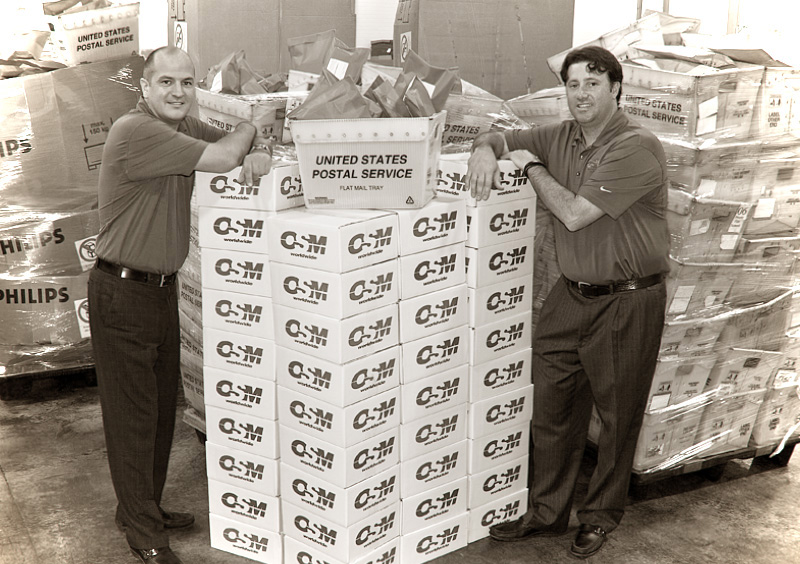 OSM Worldwide founders: Gaston Curk and James Kelley 2009
As demand for One Stop Mailing services grew, so did the need for improved infrastructure. To accommodate that need the company moved into a larger facility, installed high speed sorters, further developed its proprietary software, and hired more people. These investments allowed One Stop Mailing to keep up with a changing industry and provide solutions for the growing ecommerce market. The company also changed its name during that growth phase, and now serves the business community as OSM Worldwide.
In 2010 OSM Worldwide began working with the United States Postal Service to develop a more efficient shipping network. After nearly two years of planning and development, OSM Worldwide launched the OSM Premium Network with great success. Through this exclusive delivery network, businesses are able to ship nationwide in 1-5 days. Today, OSM Worldwide is an industry leader, providing domestic and international parcel delivery solutions that reach addresses across the country and around the world.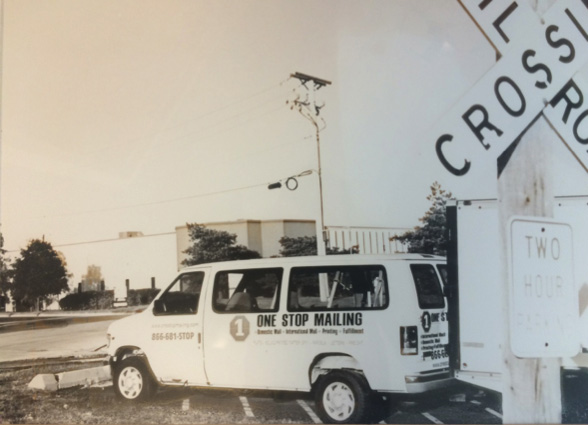 Original One Stop Mailing Truck 2003
OSM has achieved several recognitions over the years. From 2011-2015, OSM has been featured in Crain's Fast Fifty and the Inc. 500/5000 list as one of the fastest growing companies in the U.S. In 2013, OSM was also awarded the USPS Mail Solutions Award for the creation of the OSM Premium Network. In July of 2015, CEO, Gaston Curk was appointed to the Board of the Parcel Shippers Association.
Honoring the same values that made the company successful from its inception, OSM is committed to satisfying customers' current demands and future needs.