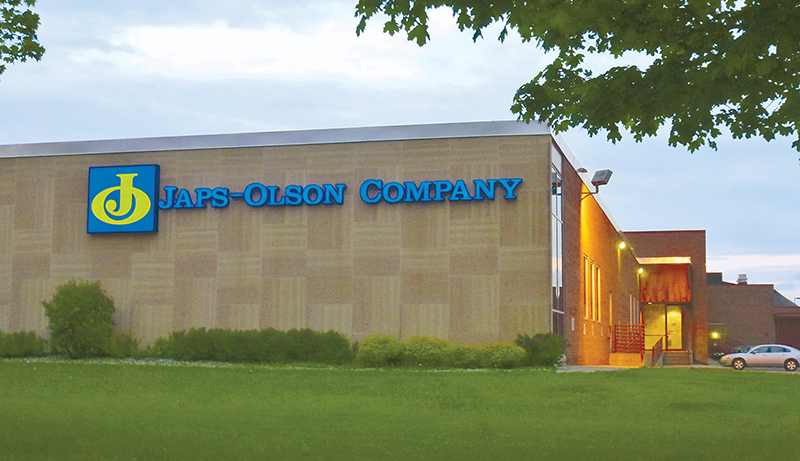 Japs-Olson Company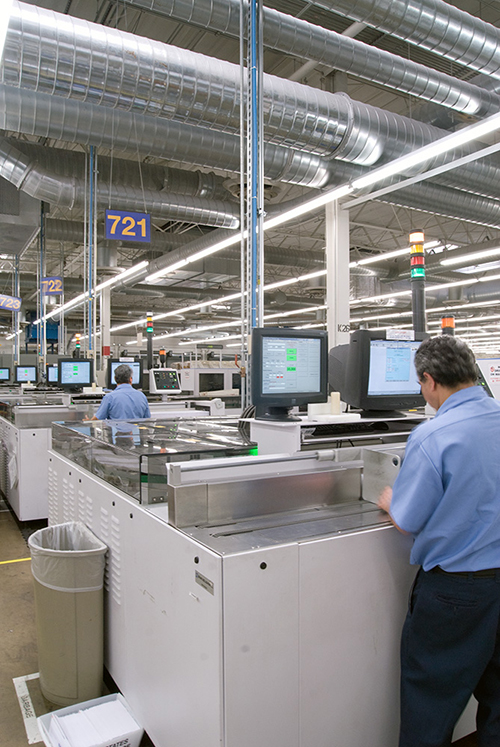 Japs-Olson Company was founded in 1907 by Barney Japs and Gus Olson. Today this 109 year old, third generation family owned company is a leader in the direct mail production industry. With over 600 employees and mailing over 1 billion pieces of mail last year, Japs-Olson leads the way for mail preparation and logistics in this fast paced ever changing business. With over 300 customers who credit the company with world class service, Japs-Olson serves most industries that need high volume direct mail advertising.
Japs-Olson and the United States Postal Service (USPS) have a strong partnership. In order to mail over 1 Billion pieces of mail a year, much preparation and care is needed behind the scenes. This mail is sorted and commingled at Japs-Olson's facility and then trucked to its final destination. Commingling is the process of merging multiple zip code streams together to take advantage of delivery efficiencies. Having a USPS employee on site helps make this process run smoothly. The USPS employee audits and accepts all bulk mail before it leaves the company's facility. This ensures that all mail is processed and produced using USPS' guidelines and regulations. The end result is that the mail found in all of our mail boxes is delivered in a timely fashion.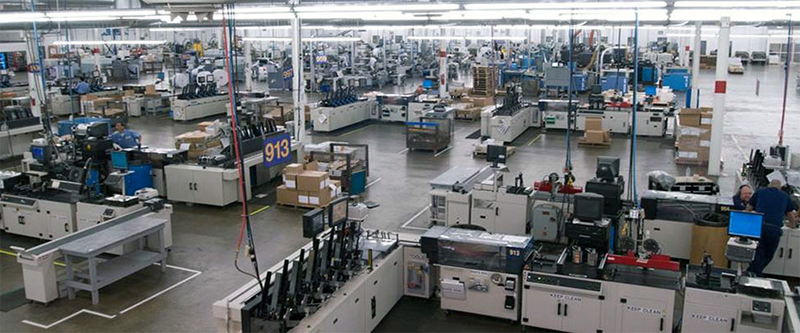 Mailing Department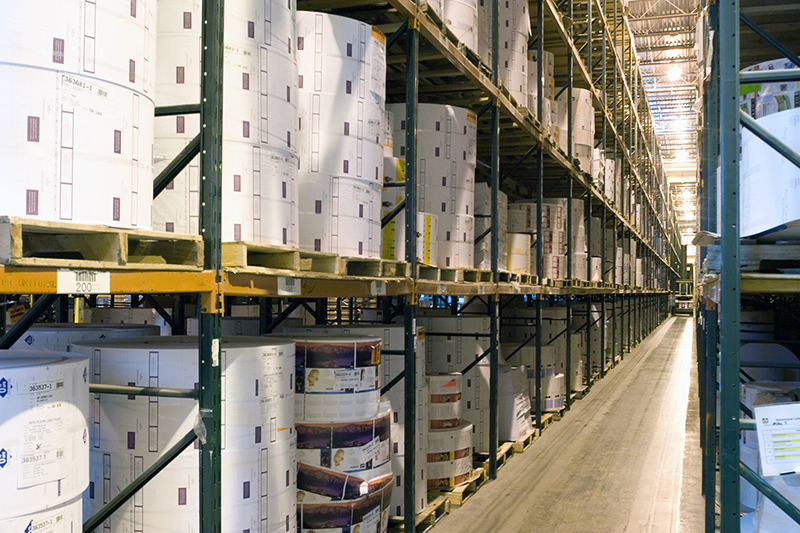 Material storage
Being a good steward of our resources is important to the printing and mailing industries. Printed products are a renewable resource. Once a printed product has served its purpose, it reenters the cycle as a new product. Last year Japs-Olson recycled 14,617 tons and saved: 248, 495 trees, 102,321, 510 gallons of water, 55,192, 926 Kilowatts of electricity and 48, 237 cubic yards of landfill space.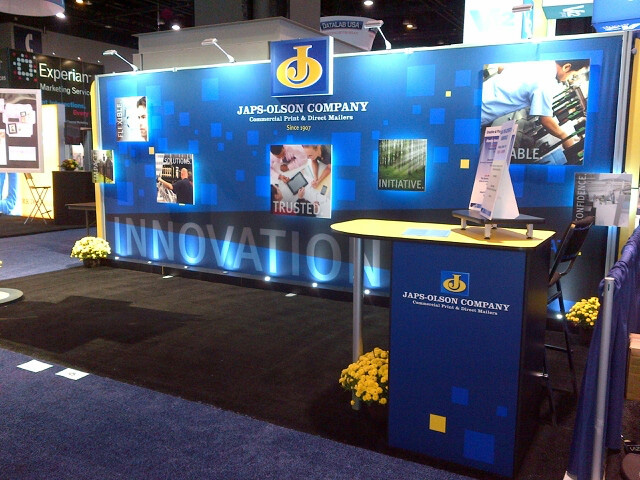 Japs-Olson's marketing booth
Direct mail has a bright future! It has proven to be an effective marketing tool for many customers who want to grow their businesses. We know that 85% of consumers sort through and read selected pieces of mail every day. And that 40% of consumers say that they have tried a new business after receiving direct mail. Many consumers view mail as a highly relevant and significant part of their lives.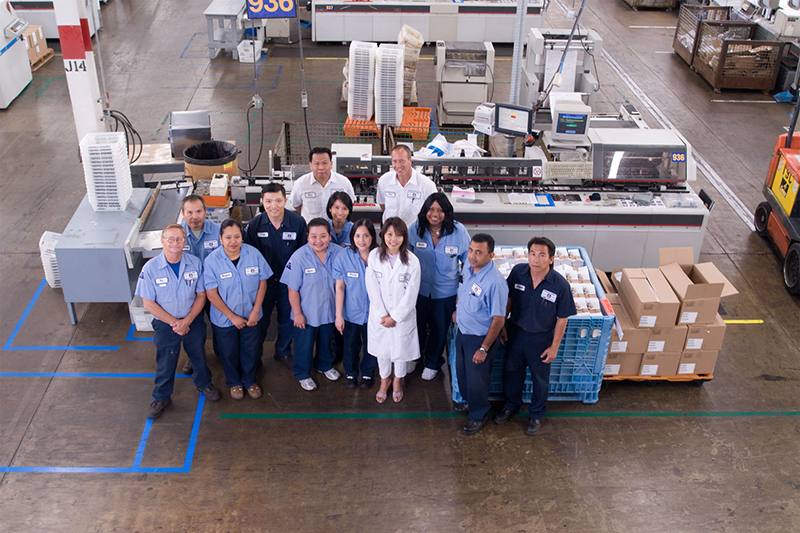 Japs-Olson Team Members