OUR SUNDAY VISITOR Serving the Church since 1912
In the early 1900s, a bankrupt publisher in Huntington, Indiana offered a young parish priest a printing press for a single dollar. Who would have thought what would come from Father John Noll's simple $1 investment: a huge Catholic publishing and offertory solutions enterprise that not only survived but has thrived for over 100 years!
Father Noll's investment in the printing press and the responsibility that came with it was a pure act of faith and trust in God. His initial mission was not to build a publishing empire, but simply to combat Anti-Catholicism, which was rampant in the U.S. at that time. Out of his vision grew the four words that have been the mission of Our Sunday Visitor since: "To Serve the Church".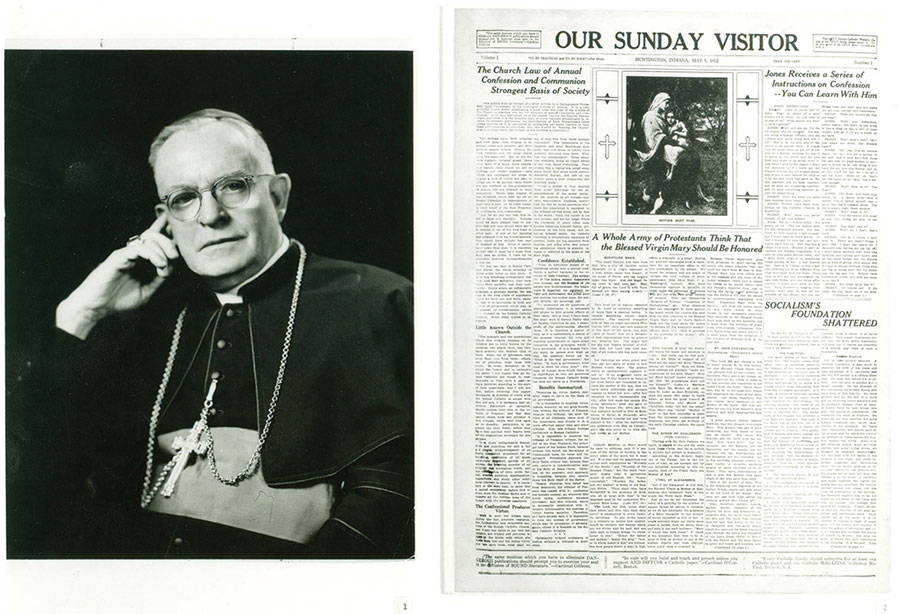 Father John Noll – circa 1948 along with the first edition of the Our Sunday Visitor Newsweekly.
Since the first paper was printed in 1912 to today Our Sunday Visitor has grown to over 380 employees. In 1919 Offertory Envelopes service was added and today Our Sunday Visitor manufactures over 800 Million offertory envelopes annually received by more than 3.3 Million households every month. In addition to the Our Sunday Visitor Newsweekly and offertory envelopes Our Sunday Visitor publishes over 1,800 Catholic textbooks, pamphlets, bulletin inserts, prayer cards, periodicals, Catholic books and Bibles, along with products and services for enhancing offertory giving and improving parish and school communications. Our Sunday Visitor also provides resources to assist and support churches and dioceses launching websites, capital campaigns, stewardship programs and Online Giving.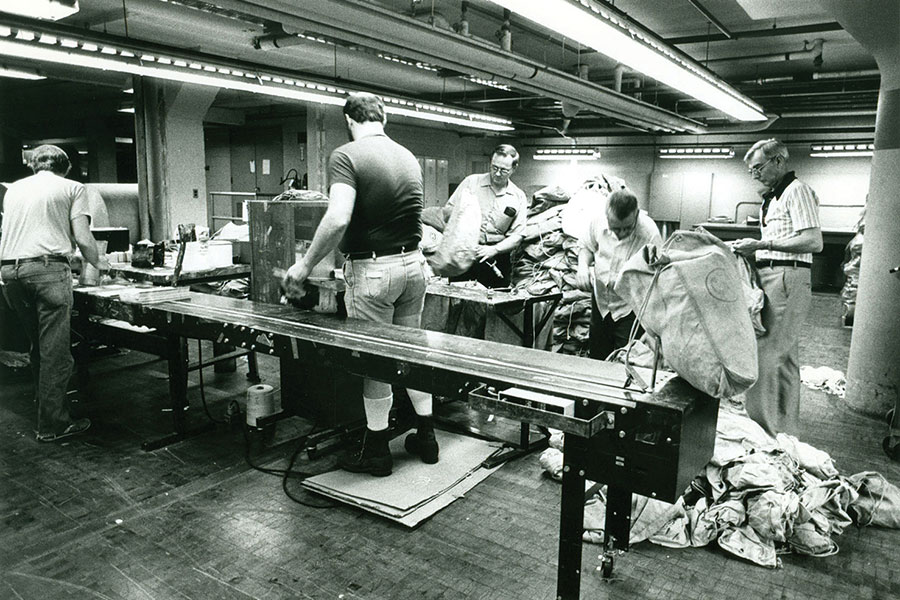 Periodical Mail Line, circa 1982.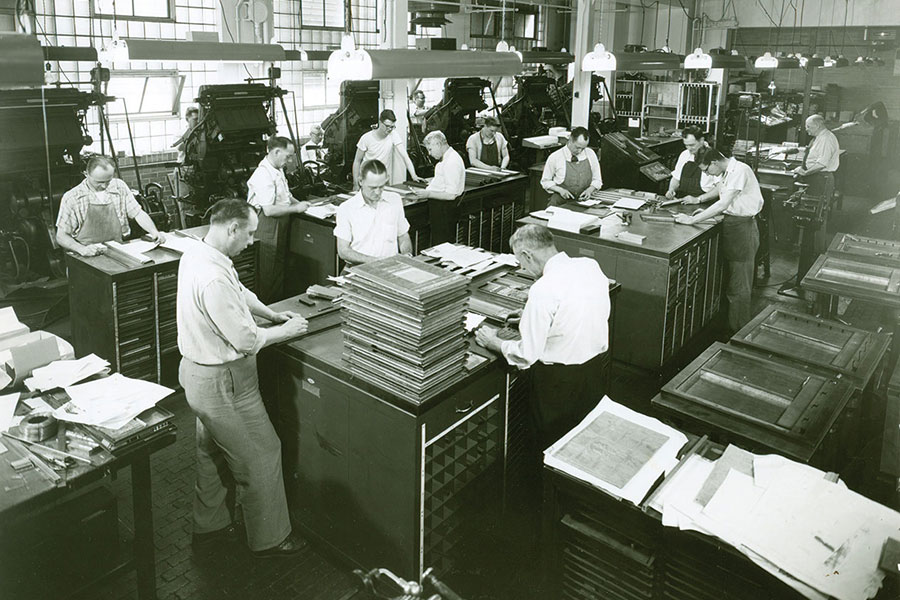 Our Sunday Visitor Composing Room, prior to 1961.
Since our humble beginning, Our Sunday Visitor has partnered with the U.S. Postal Service for disseminating our message and products to our customers in the U.S. and beyond. Our partnership with the U.S. Postal Service makes up seventy-five percent of our transportation spending. For over twenty years Our Sunday Visitor has been a member of the Postmaster General's Mailer's Technical Advisory Committee (MTAC) in an effort to not only remain current with postal changes, but to provide input in crafting postal change. Our Sunday Visitor has been a strong supporter of change in technology, specifically change that benefits all nonprofit mailers. As a not-for-profit organization, we return millions of dollars a year to Catholic organizations throughout the country through the Our Sunday Visitor Institute.
Our Sunday Visitor's focus is the same Father Noll's was: responding to people's needs and helping them live and love their Catholic faith.
The mission statement that is etched into the exterior of our building: "To Serve the Church" has been the focal point of each generation working at Our Sunday Visitor. The same hope and sense of responsibility exemplified by Father Noll in 1912 continues to resound today; hope born of that trust in God whose mercy sustains and protects those who trust in him.