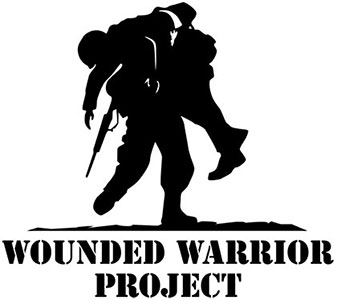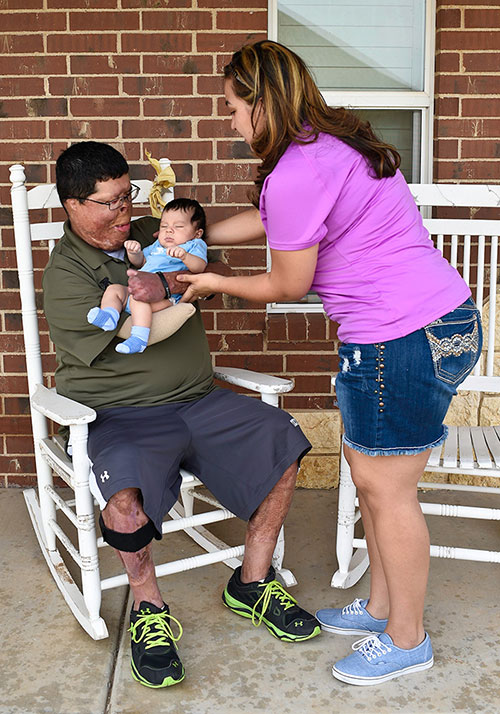 ORGANIZATIONAL ORIGINS
Wounded Warrior Project® (WWP) began in 2003 when several veterans and friends, some severely injured in military conflicts, were moved by the stories of the first wounded warriors returning home from Afghanistan and Iraq. This group decided it could serve the unique problems of this generation and took action by providing tangible support to heal the physical and mental wounds of injured service members. At first, comfort was provided to returning combat veterans through backpacks with essential items not provided by hospitals, including shorts, T-shirts, razors, underwear, soap, shampoo, calling cards, and playing cards. The group delivered those first backpacks to Walter Reed Army Medical Center and were soon asked for more because of the impact they had on the patients' resilience.
Over time, the services provided by WWP have evolved to provide a full range of direct support, from the first days after injury to a warrior's transition into civilian life and beyond. WWP has grown into America's foremost advocate for those who come home with the visible and invisible wounds of war.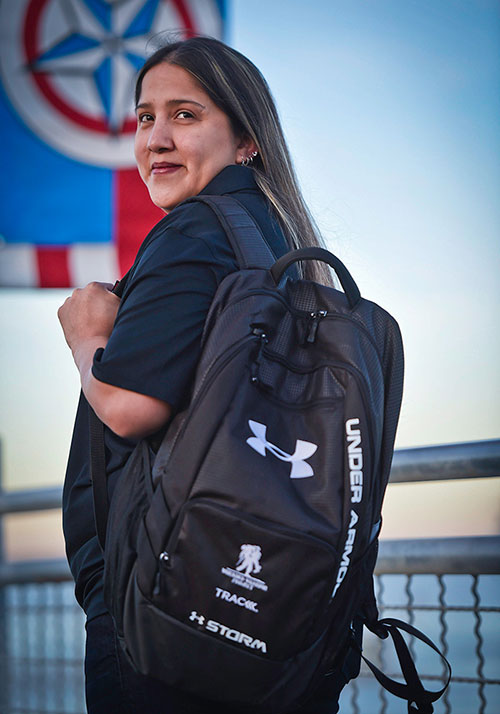 MISSION, VALUES, AND CURRENT FOCUS
America's service members protect our nation in the most dangerous places in the world. When they are severely ill or injured, their return home is only the beginning of the long road to recovery. The mission of Wounded Warrior Project® (WWP) is to honor and empower Wounded Warriors. WWP is committed to ensuring warriors receive whatever support they need to continue to thrive – on their own terms.
Uniquely, WWP calls its warrior members Alumni. The term Alumni not only indicates a shared experience but also denotes they earned organizational membership through service. There are no dues required by WWP Alumni as those were paid on the battlefield and by wearing the uniform. As such, all WWP programs and services are offered free of charge, for a lifetime, largely thanks to generous donations made by individual supporters, foundations, and strategic partners through the mail.
Each warrior's recovery process is different. WWP seeks to help these wounded veterans and their support circles by offering comprehensive programs that will meet their specific needs. WWP offers direct programs and services, such as caregiver retreats, combat stress programs, and career and training opportunities. These opportunities aim to ease the burdens of warriors, their caregivers, and families, by aiding in the recovery process and smoothing the transition into civilian life.
Over the years, WWP programs and services have evolved to meet the growing needs of the warriors it serves. As of 2016, more than 100,000 wounded veterans, caregivers, and family members receive access to WWP programs and services, all of which are free of charge.
HOW WOUNDED WARRIOR PROJECT UTILIZES THE MAIL SERVICE
Wounded Warrior Project® (WWP) utilizes the United States Postal Service in two vital capacities. First, and most importantly, WWP's programmatic mail outreach efforts directly aim to assist the warriors it serves. In addition to spreading awareness about events, mailers educate wounded veterans, their caregivers, and families about WWP's programs and services. Additionally, WWP mails various support kits directly to warriors depending on their needs. Wounded Warrior Project also acquires and stewards donors through the mail because it is a common and affordable means of outreach.
Annual Alumni Mailer
The Wounded Warrior Project® (WWP) annual Alumni Mailer provides outreach to our nation's wounded and ill veterans to inform them about WWP's direct programs and services. The mailer includes WWP decals and stickers, a program directory, wallet guide, Resource Center magnet, and custom Alumni gear.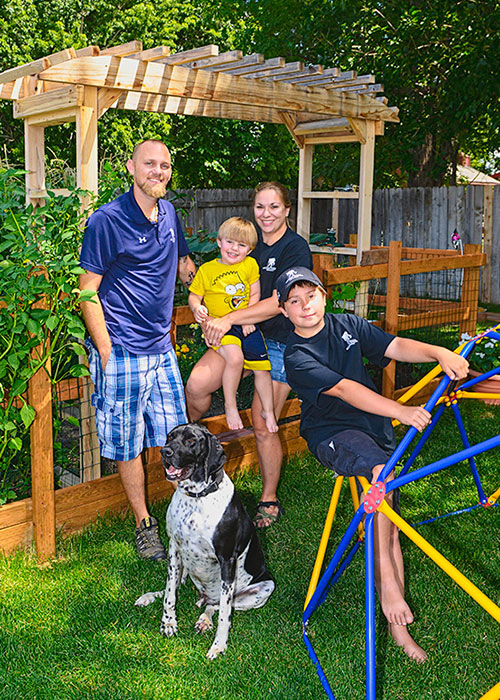 Alumni Survey
The first Wounded Warrior Project® (WWP) Alumni Survey was administered in 2010 to collect baseline data on the warriors that WWP serves, and to identify trends and needs among this generation of wounded veterans. Since the first poll, WWP has received over 66,000 survey responses from Alumni. By refining existing programs, developing new initiatives, and determining the biggest areas of need for the wounded veterans WWP serves, the information gathered from each survey is critical to fulfilling the nonprofit's mission of honoring and empowering Wounded Warriors. The 2015 Wounded Warrior Project annual Alumni Survey was the sixth administration of the assessment and its most widespread distribution to date.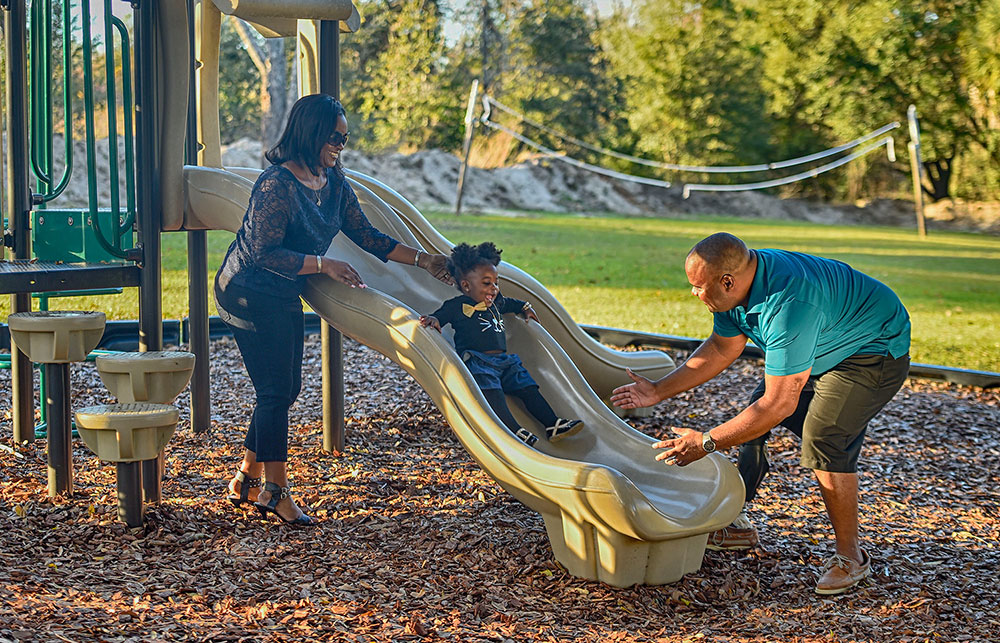 Family members are critical to the healthy and recovery of the warriors that WWP serves.
Family Support Mailer
The annual Family Support Mailer (FSM) is assembled by Wounded Warrior Project® (WWP) staff and contains handwritten notes expressing gratitude for family members and caregivers, WWP branded stickers, magnets, decals, and information about WWP programs and services. Since its inception in 2015, almost 11,000 Family Support Mailers have been mailed. As the conflicts in Iraq and Afghanistan have winded down, fewer FSMs have been mailed to the families of wounded veterans.
Welcome Kits
Wounded Warrior Project® (WWP) Welcome Kits contain information about the programs and services that are available to WWP Alumni, along with contact information for the WWP Resource Center. The center is the first point of contact for many of the wounded veterans the non-profit organization serves. As of 2016, nearly 90,000 of these kits have been mailed.
Transitional Care Packs
Wounded veterans overseas who are evacuated from field hospitals to larger military treatment facilities stateside or abroad receive a smaller version of the Wounded Warrior Project® (WWP) backpack, known as Transitional Care Packs (TCPs), for immediate comfort.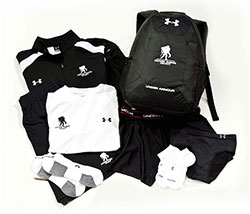 WWP backpacks are filled with essential care and comfort items such as clothing, toiletries, playing cards, and more – all designed to make a hospital stay more comfortable. Wounded veterans receive backpacks as they arrive at military trauma units across the United States. Even today, WWP backpacks are being delivered to VA and military hospitals around the world. Since the program's inception, over 44,500 packs have been assembled by WWP staff and distributed to wounded veterans. Thankfully, with the wind-down of the conflicts in Iraq and Afghanistan, fewer TCPs are being distributed as a result of fewer wounded service members.
Family Support Totes
The Wounded Warrior Project® (WWP) Family Support Tote (FST) is the newest addition to the WWP Pack program. WWP distributes totes to spouses and family members of hospitalized warriors.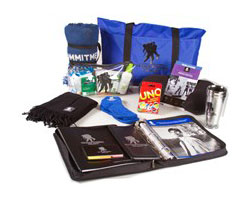 The tote provides immediate comfort items to the family during a very difficult time. This program was conceived based on an unmet need observed by WWP's Family Support team. Family members would fly to visit their wounded family member at a moment's notice, and many necessary supplies for travel would be left behind.  Developed with the input of family members of injured warriors in hospitals, each Family Support Tote includes a planner with WWP program materials, a neck pillow, toiletry kit, and other important comfort and care items. Since the first FST was packed in 2012, over 1,450 Family Support Totesto family support members. With the conflicts in Afghanistan and Iraq seeing fewer wounded service members in recent years, fewer FSTs are being produced and mailed.
Direct Mail
Direct mail has been responsible for raising 35 percent of the nonprofit's fundraising intake on a yearly basis since 2008. The United States Postal Service (USPS) plays a major role in almost all of WWP's revenue lines, spanning event invitations, thank you letters, fundraising kits, and lapsed donor reminders. WWP also uses new USPS technologies, including specially designed stamps that increase engagement. These fundraising methods through the mail support the nonprofit organization's mission and spread awareness on behalf of wounded veterans, their caregivers, and families.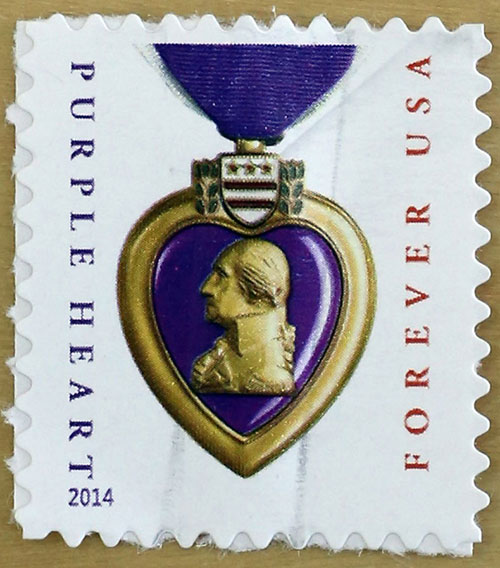 Purple Heart Stamp
Wounded Warrior Project® (WWP) encourages new donors to give back by including a paper-clipped Purple Heart stamp with a letter about a WWP Alumnus. The stamp clearly honors wounded service members and gives the American public an easy way to immediately support the WWP mission through the mail. As of 2016, WWP has mailed more than 20 million Purple Heart stamps as part of the ongoing efforts to engage the public and request direct contributions. Assisted by the Purple Heart stamp, WWP has increased awareness for warriors and their needs.
In the nonprofit world, this stamp initiative has been exceptionally successful, winning industry awards and serving as a top-performing fundraising package surpassing seven years. As a result of these efforts, WWP has raised millions in donations to help ensure this generation of wounded service members is supported for a lifetime.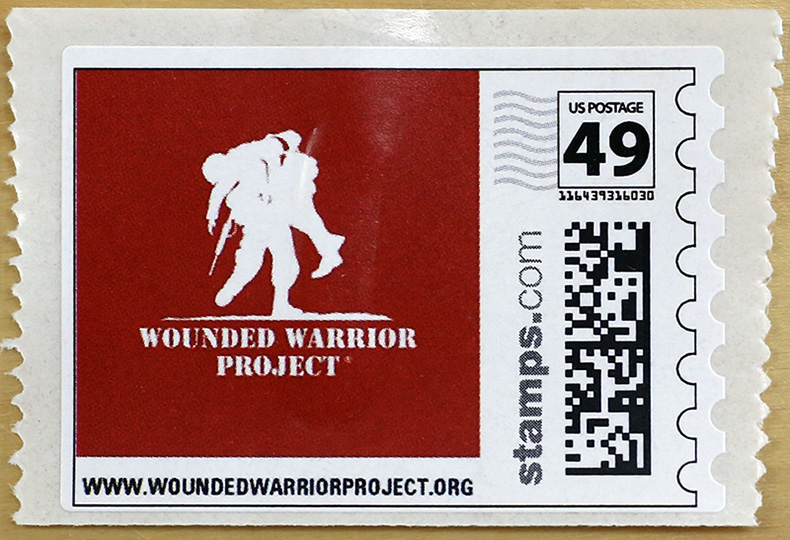 The Wounded Warrior Project® stamp
WWP Stamp
Due to the success of the Purple Heart stamp, Wounded Warrior Project® (WWP) created a WWP logo stamp in 2014 to accompany direct mail fundraising appeals. As of 2015, WWP has mailed over 1.4 million WWP stamps and has raised important donations through this effective revenue channel.
About Wounded Warrior Project®
The mission of Wounded Warrior Project® (WWP) is to honor and empower Wounded Warriors. WWP's purpose is to raise awareness and to enlist the public's aid for the needs of injured service members, to help injured servicemen and women aid and assist each other, and to provide unique, direct programs and services to meet their needs. WWP is a national, nonpartisan organization headquartered in Jacksonville, Florida.