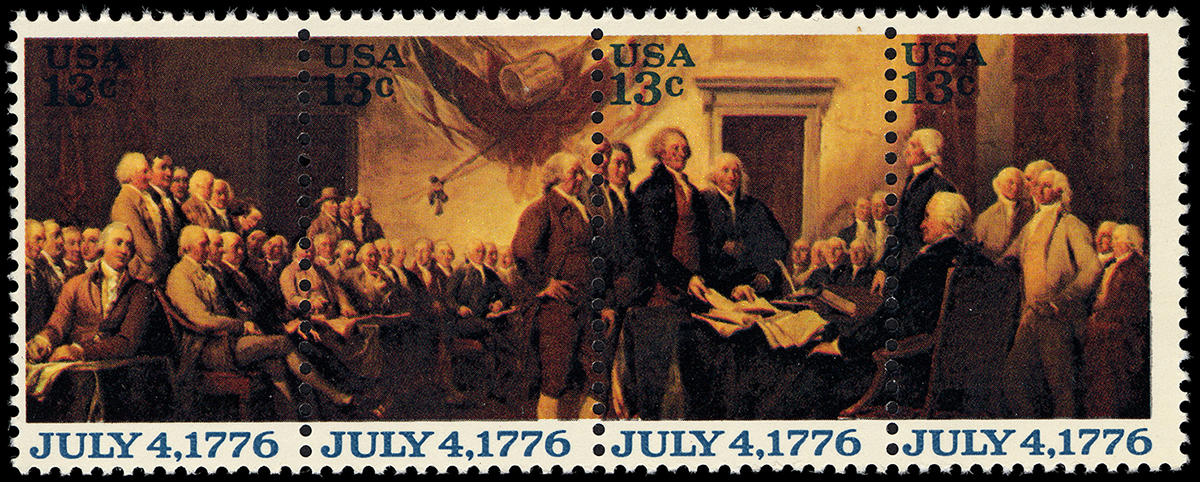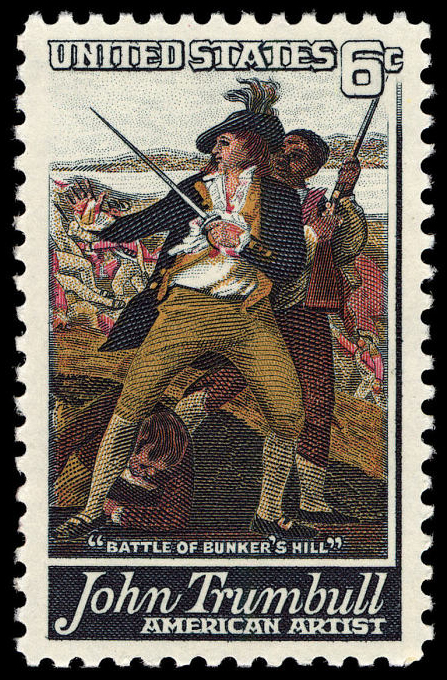 Prominent members of the British's thirteen colonies in America united after years of British taxation and restrictions to establish a new independent nation. These men, later honored as the Founding Fathers wrote the Declaration of Independence, shaped the course of the American Revolution, and created a new system of government. Art captures the historic acts of these men, and stamps use these depictions to honor America's first leaders.
John Trumbull, one of America's most famous painters, was one such artist who captured the work of the Founding Fathers. He produced a monumental painting of the signing of the Declaration of Independence. Trumbull painted forty-two of the fifty-six signers of the Declaration and used real life models and sittings to capture the details of the delegates. The work's central focus is the Committee of Five presenting the final draft of the Declaration to the Continental Congress' President, John Hancock. Congress purchased the painting in 1819 and installed in the Capitol rotunda in 1826.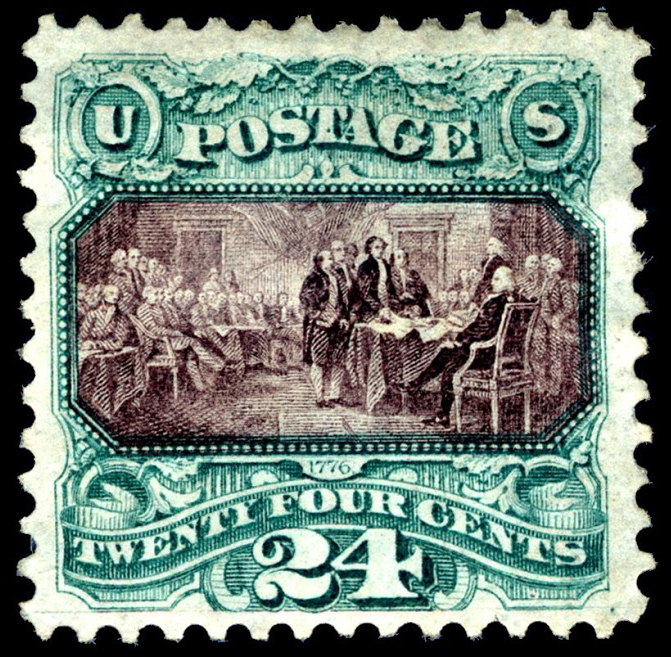 Fifty years after the purchase of Trumbull's painting, the first postage stamp depicting this iconic image was issued to the public. It was included as one of the ten stamps of the 1869 Pictorial Issue. This issue featured the first US postage stamps to capture something other than a portrait of a president or Benjamin Franklin. The four highest denominations, including the 24-cent depiction of Trumbull's painting, were also the first American postage stamps printed with two colors. The central image featuring Trumbull's painting was printed in violet and the outer frame in green. The stamps of the Pictorial Issue set the stage for single and bi-color postage stamp issues to come. These issues to follow would feature a wide array of subjects far beyond the established portraits of founding fathers.