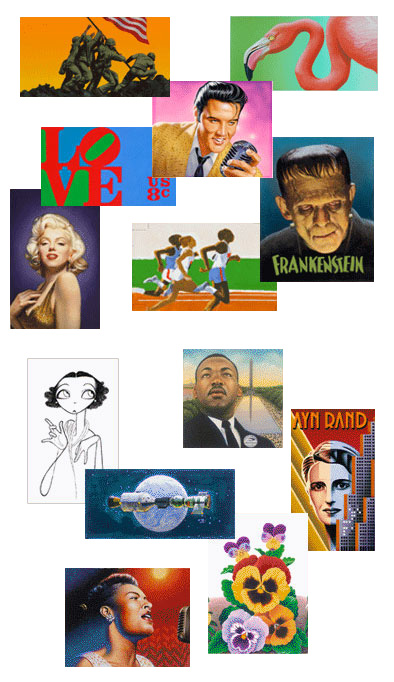 Few works of art enjoy as vast an audience as American stamps. At their most basic, stamps are simple proofs of postage, but with the addition of graphic designs that honor national heroes and commemorate historical events, they become something much greater: compelling works of art that serve, in the words of W.B. Yeats, as "the silent ambassadors on national taste."
Each year, award-winning graphic artists bring their talents to a broad range of U.S. stamps. Working on unusually small canvases, these artists surmount truly unique design challenges to create superb miniature encapsulations of American culture and history.
The Art of the Stamp exhibition showcased over 100 original pieces of stamp illustrations featured over the past 50 years.
Credits
Artwork from the collection of the United States Postal Service
Stamp designs copyright: U.S. Postal Service. All rights reserved.
Special thanks to Avery Dennison
Original website design by Lindsay Kurz