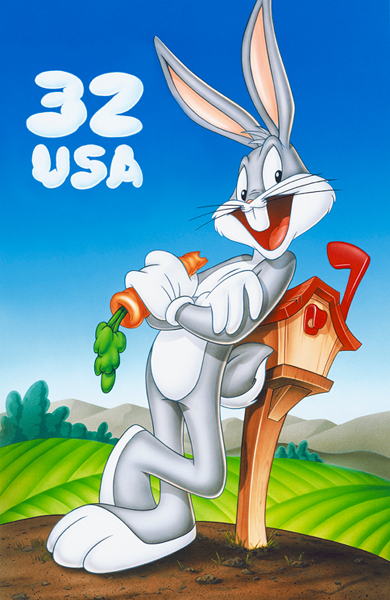 "What's up, Doc?"
A "hare-raising" proposition:
Bugs Bunny appears on a commemorative stamp
Designer: Warner Bros.
Art director: Terrence W. McCaffrey
First day of issue: May 22, 1997
Digital facsimile
When the U.S. Postal Service teamed with Warner Bros. to put Bugs Bunny on a postage stamp, the decision proved to be surprisingly controversial. Collectors worried that the stamp would overly commercialize the commemorative program, while others argued that the cartoon character would displace more historically significant subjects. In addition, because Bugs is such a recognizable American icon, the Postal Service tapped him to serve as ambassador to Stampers, an initiative to promote stamp collecting among America's youth. This stamp therefore needed to satisfy a wide audience, including collectors, the general public, and especially children.
To begin the design process, Warner Bros. developed a dizzying array of preliminary artwork that ranged from the traditional to the irreverent. After more than 40 sketches and color designs, the Postal Service decided to focus on a postal theme. A second round of sketches followed, and a mailbox eventually became the visual element that united all five stamps in the Looney Tunes series.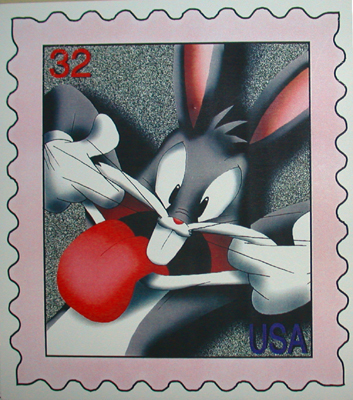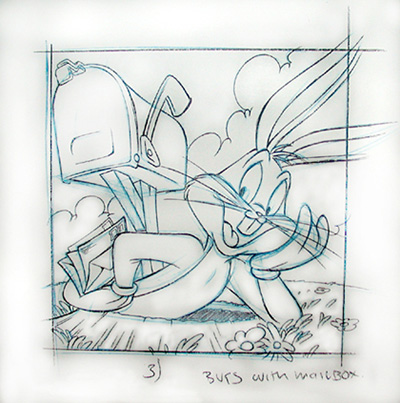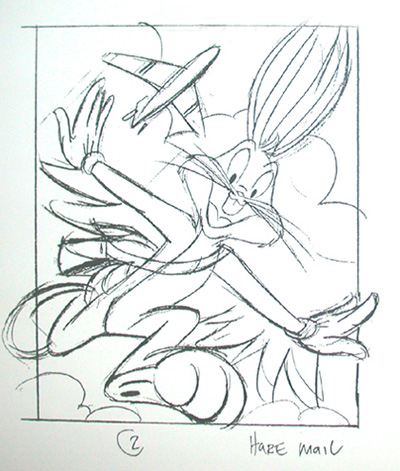 Printed by Avery Dennison, the Bugs Bunny stamp sheet featured a special ten-stamp design and was the first self-adhesive souvenir sheet issued by the U.S. Postal Service.