FROM FAN LETTERS and post office baseball teams to the worlds of stamp and baseball memorabilia collecting, Baseball: America's Home Run / Béisbol: El Jonrón de los EE.UU. explores our national pastime through a unique, postal lens. Using material from the National Postal Museum's collection; original stamp art from the United States Postal Service; and artifacts loaned by other Smithsonian museums, the National Baseball Hall of Fame and Museum, and private collectors, this exhibition explores the surprising ways that baseball and postal history have been deeply intertwined since the early twentieth century.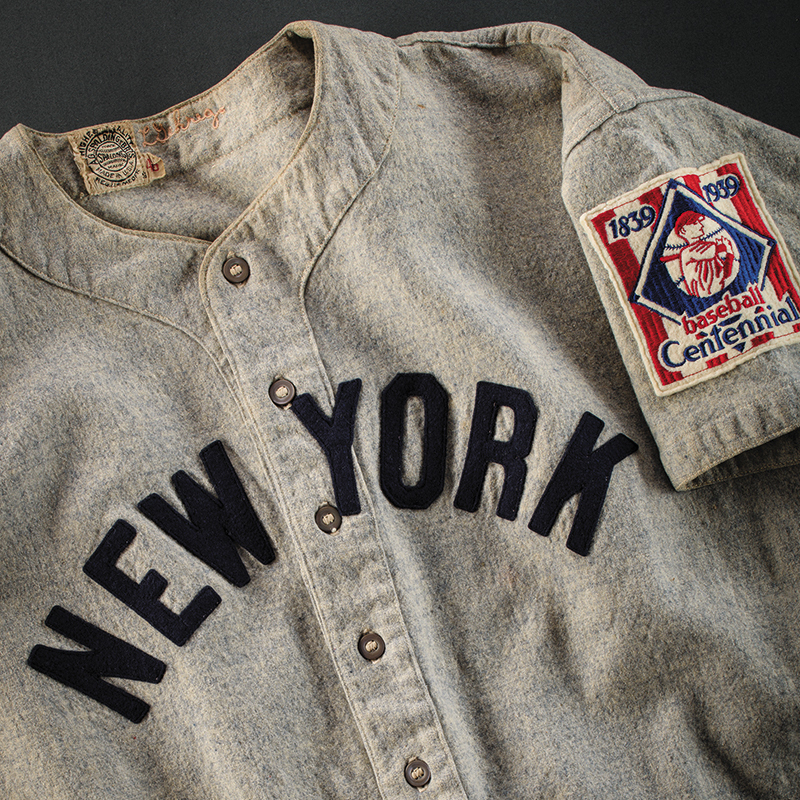 In celebration of the recent 150th Anniversary of Professional Baseball the National Postal Museum's Baseball exhibit features historic objects loaned from renowned private collections that have never before been on public display. These rare artifacts—exclusively shared with the public as part of the exhibition—showcase a treasure trove of historically significant game-worn uniforms, jackets, hats, game-used bats, and memorabilia from America's pastime. Artifacts from the stars of the major leagues ensure that this exhibition is a must-visit for anyone who loves the game.
A special note of appreciation to Mr. Stephen Wong, who generously shared items from his private collection—many of the game's most historically significant uniforms and other treasured collectibles—for this exhibit. These objects add to the richness of the story we are telling, creating a profound visitor experience.