Objects related to the New York Yankees featured in the Baseball: America's Home Run exhibition.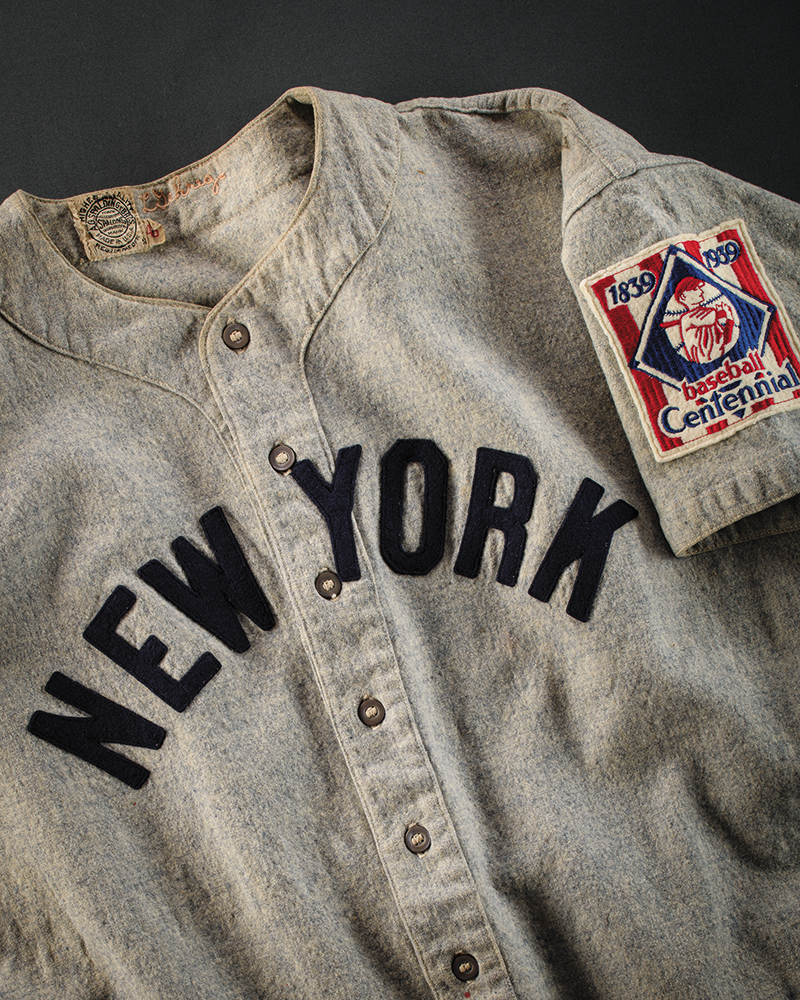 Gehrig wore this gray flannel jersey (sans Yankee pinstripes) for away games during the 1937 season, when his team-leading thirty-seven home runs helped the Bronx Bombers claim their sixth World Series title. The 1939 Baseball Centennial patch on the left sleeve indicates that Gehrig also wore the garment during the abbreviated final season that defined his legacy.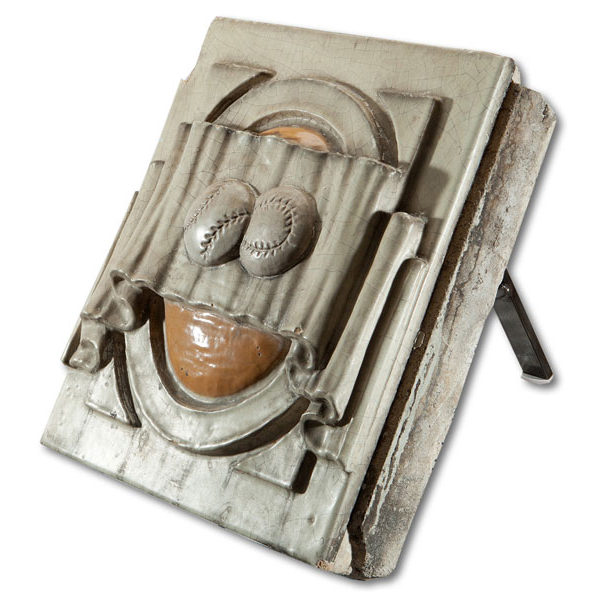 Terra cotta panels featuring baseballs and the familiar NY logo once ringed the exterior of Yankee Stadium. Most were removed during renovations in the 1970s; the others were demolished with the rest of the stadium in 2010. Only three or four still exist.
(This jacket will be on display in the museum in the Spring of 2023.)