Jack Roosevelt "Jackie" Robinson (1919–1972) was born in Georgia, the son of sharecroppers and grandson of enslaved Americans. He played two seasons in the Negro and minor leagues before being called up to the Brooklyn Dodgers in 1947 as Major League Baseball's first African American player. During ten seasons as an infielder for the Dodgers, he appeared in six All-Star Games and six World Series. He was the first Black player elected to the National Baseball Hall of Fame and the first baseball player honored with a postage stamp, a 1982 issue in the long-running Black Heritage Series.
Beneath Robinson's portrait is a vignette of him stealing home plate at Ebbets Field against the Boston Braves, August 22, 1948.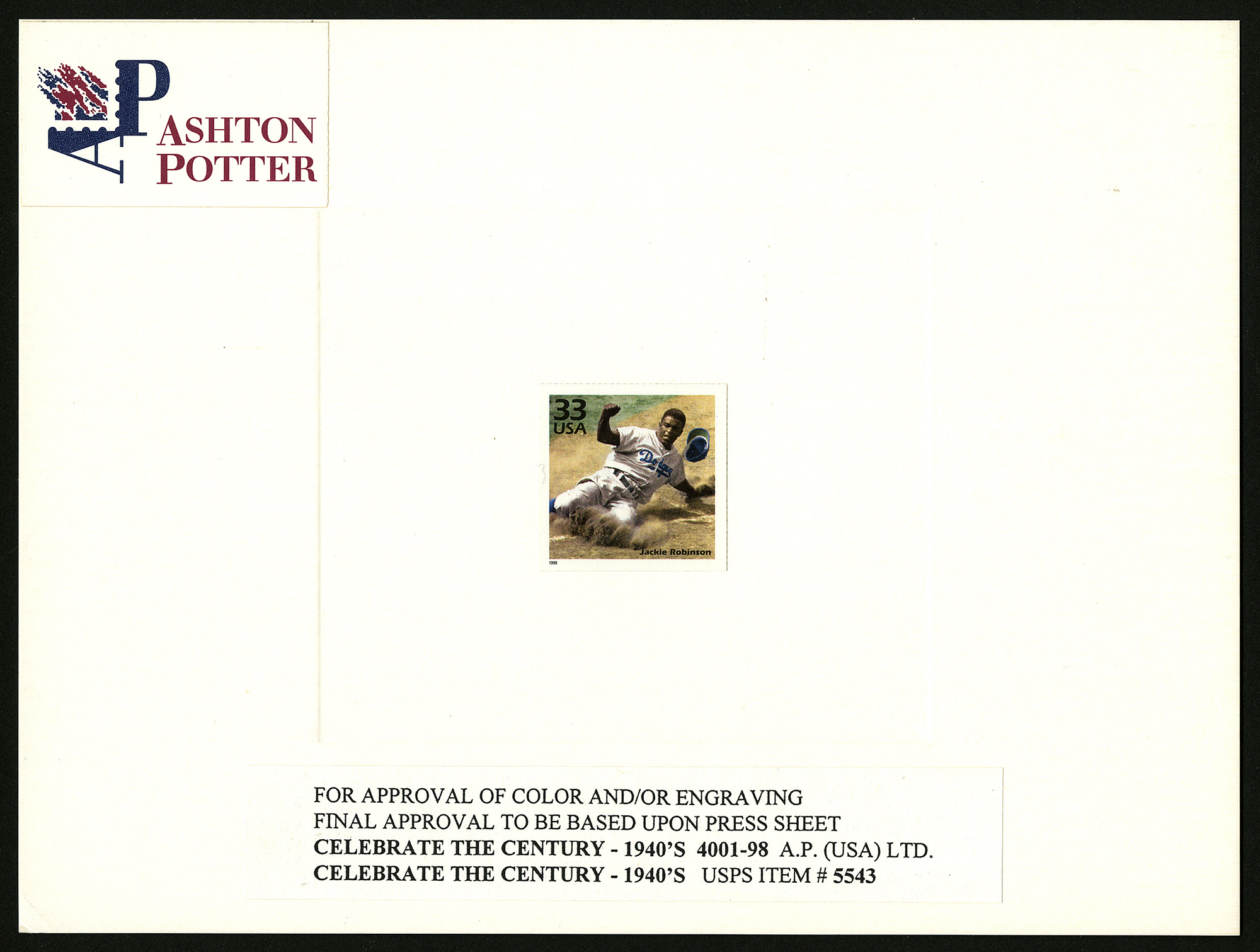 Jackie Robinson has appeared on three different U.S. postage stamps, an honor he shares only with Babe Ruth.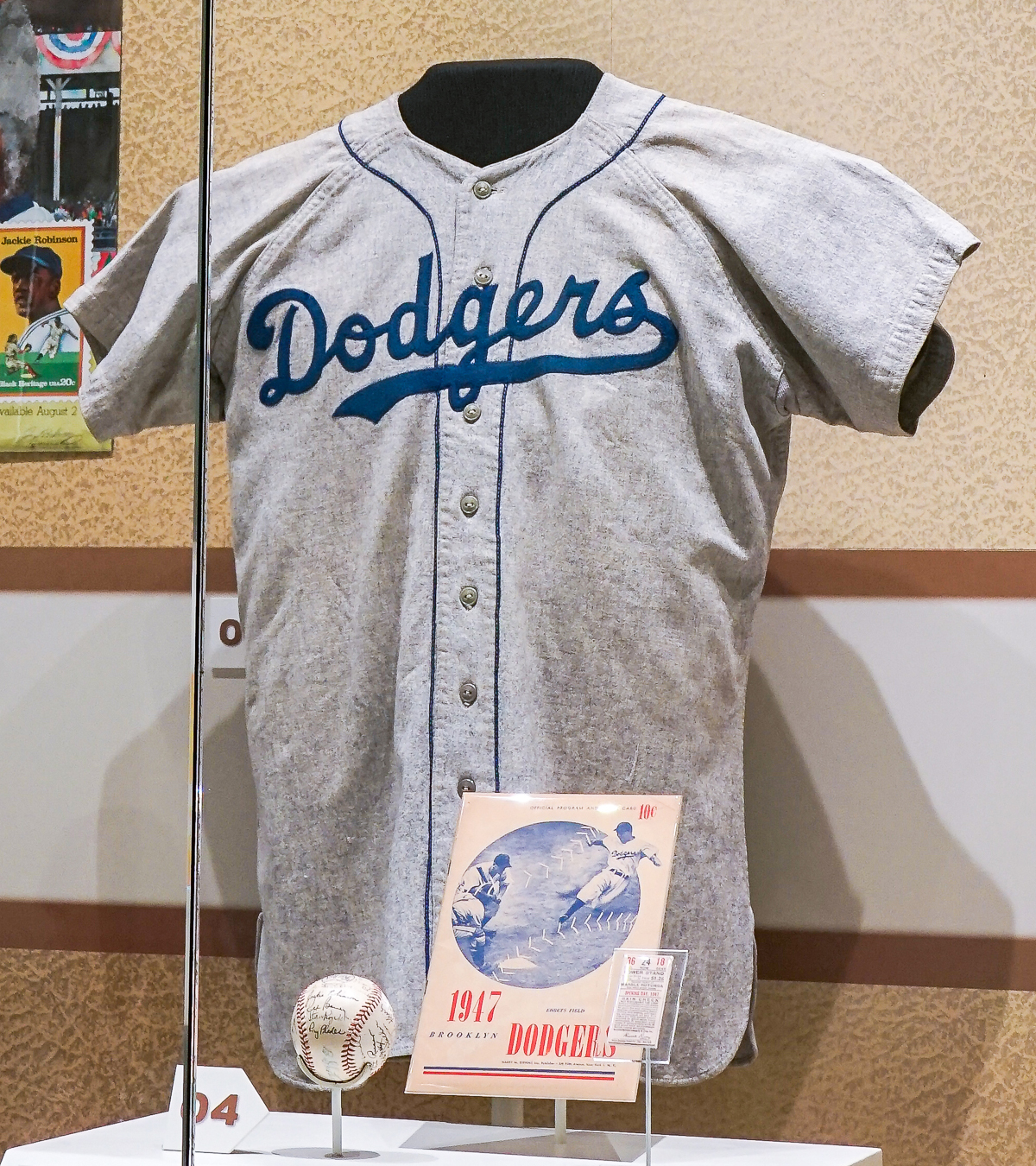 After purchasing Jackie Robinson's contract, Brooklyn Dodgers general manager Branch Rickey met with him privately. "Wear the armor of humility," Rickey advised. "I'm looking for a ballplayer with enough guts not to fight back." The racial epithets and death threats Robinson faced in his rookie year eased somewhat as he turned in impressive statistics. When he struggled at the beginning of the 1948 season, however, the taunting and rough play began anew–especially on the road. This jersey was Robinson's "armor" away from home in that difficult year.