Theodore Samuel "Ted" Williams (1918–2002) played nineteen seasons at left field for the Boston Red Sox. Born in San Diego to an American father and Mexican American mother, he rarely mentioned his heritage, fearing discrimination. (The Red Sox were owned by Tom Yawkey, the last Major League Baseball team owner to integrate and whom Jackie Robinson once called "the most bigoted guy in baseball.") In his 1966 Hall of Fame induction speech, Williams urged the election of Negro Leagues players in future classes. Williams was the second Latino player to appeared on a postage stamp, after Roberto Clemente.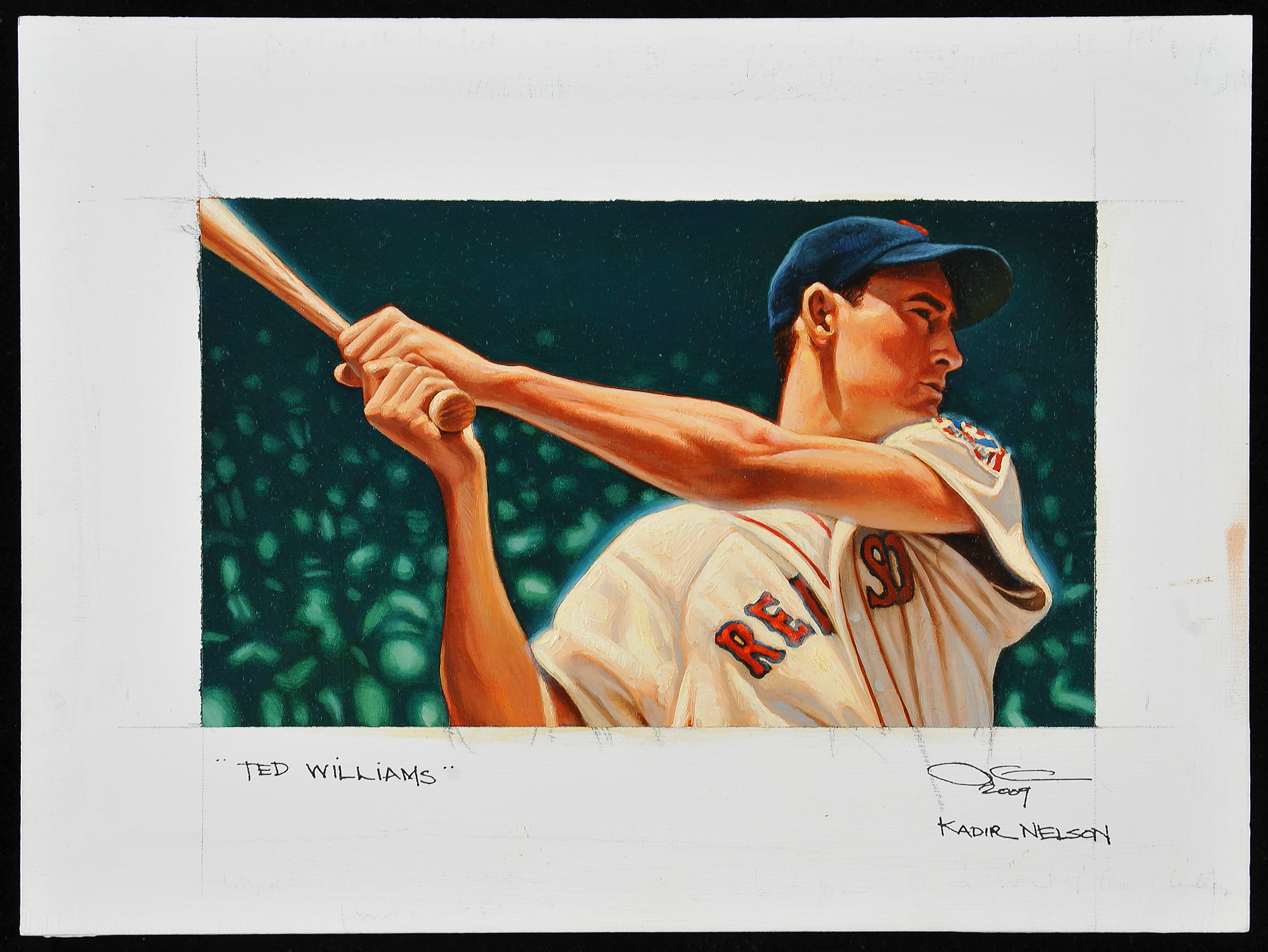 Williams is pictured during his 1939 rookie season, as indicated by the Baseball Centennial patch on his left sleeve.
This uniform was worn by Williams throughout the 1941 season, when he achieved a season batting average of .406, becoming the last player ever to break .400. Williams also led the American League in home runs, runs scored, and slugging percentage, and he belted 185 hits that year.