Letters to Commissioner Landis
In December 1943, actor Paul Robeson and several Black newspaper publishers met with Major League Baseball's team owners — who had barred African American players since 1884 — to persuade them to integrate. Fans wrote Commissioner Kenesaw Mountain Landis to express support for integration, but baseball's color line remained in place for nearly four more years. In 2020, the Baseball Writers' Association of America voted to remove Landis's name from its Most Valuable Player Award, citing his "failure to integrate the game during his tenure."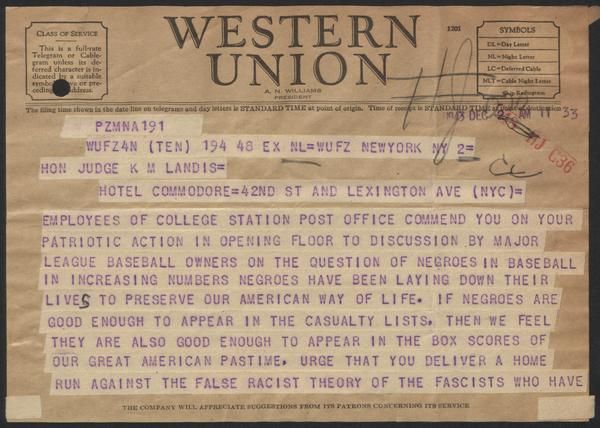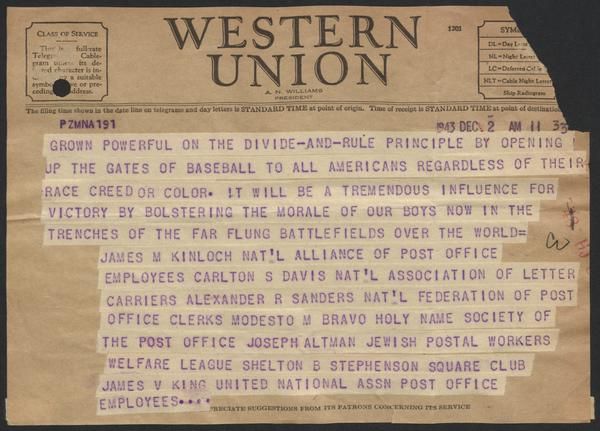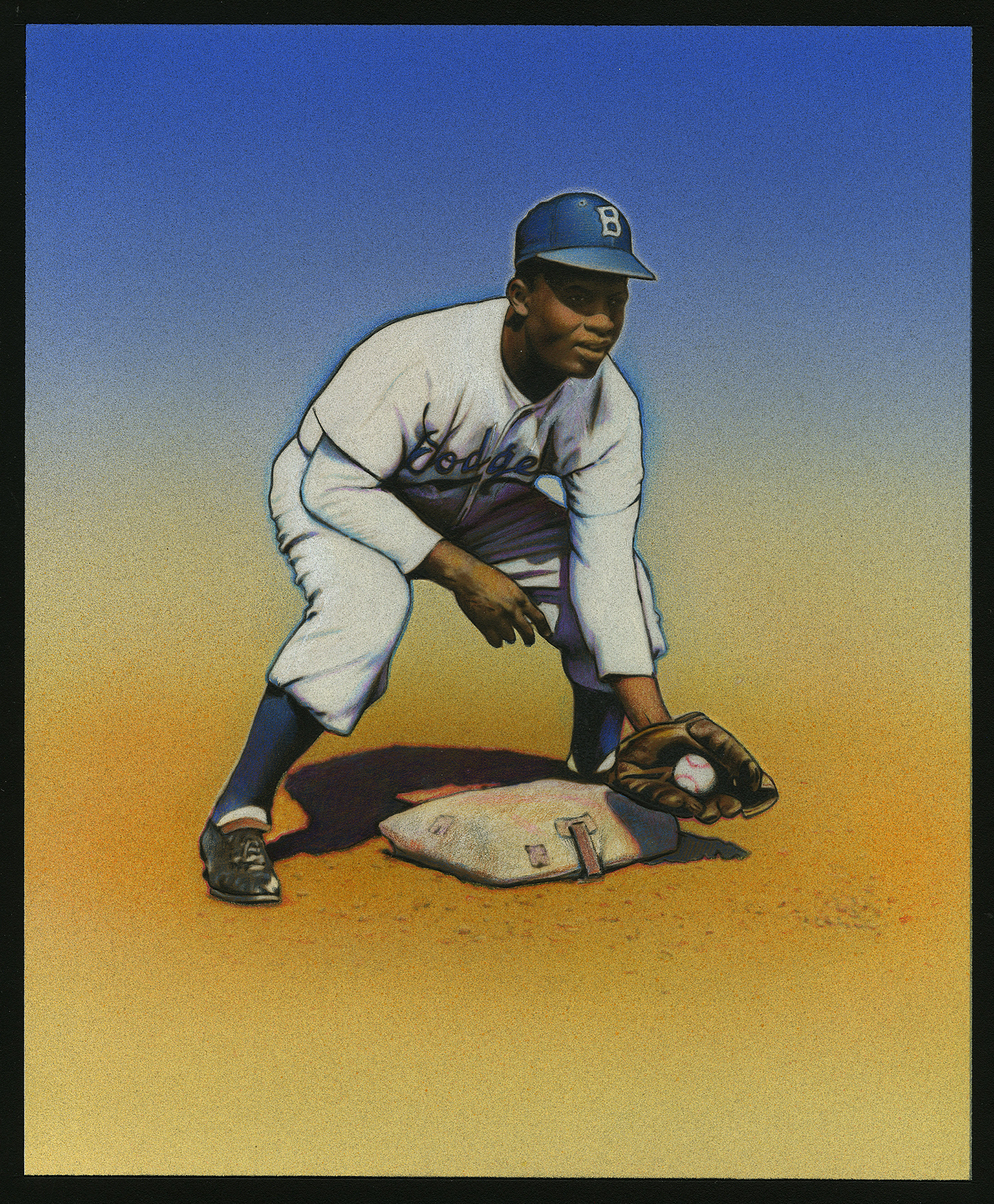 After integrating International League baseball by playing for Canada's Montreal Royals in 1946, Jack Roosevelt "Jackie" Robinson (1919–1972) broke Major League Baseball's color barrier on April 15, 1947 when he appeared in the Brooklyn Dodgers' starting lineup versus the Boston Braves at Ebbets Field.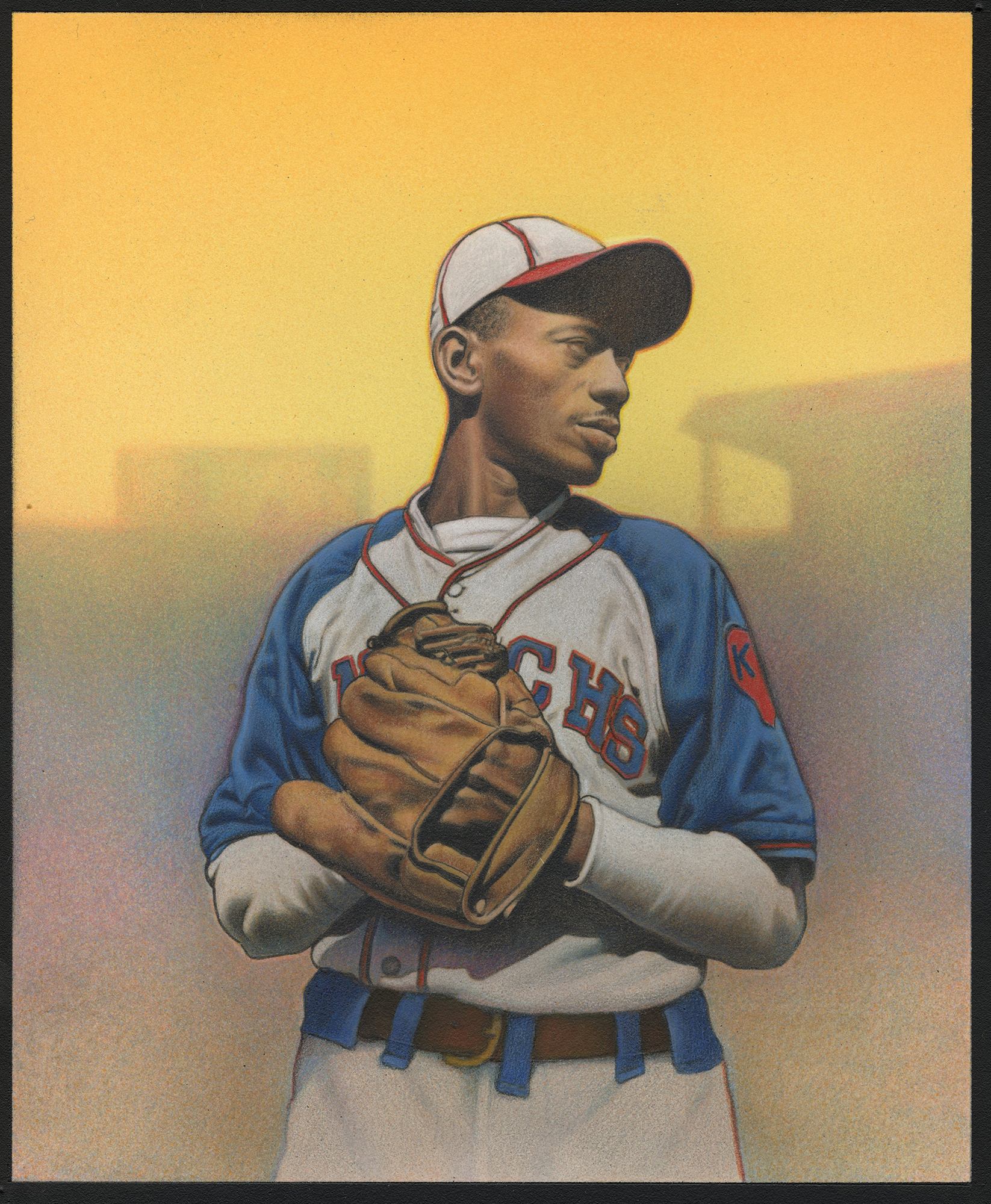 Leroy Robert "Satchel" Paige (1906–1982) joined fellow former Negro Leaguer Larry Doby on the Cleveland Indians in 1948. That year they became the first African American players to win the MLB World Series when the Indians beat the Boston Braves in six games.