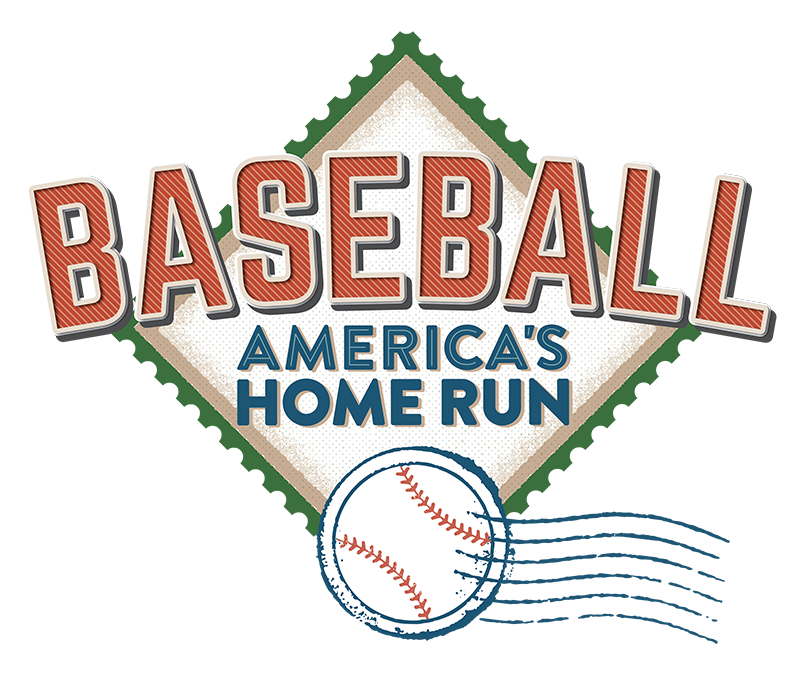 By 1890 Black players were excluded from professional baseball by agreement among White team owners. African Americans and Latino Americans instead found playing opportunities in the various Negro Leagues, as well as in Mexico, Cuba, and the Caribbean. Major League Baseball integrated in 1947 by hiring the Negro Leagues' best players, leading to the eventual collapse of Black baseball. In 2020, Major League Baseball recognized the Negro Leagues as major leagues, and announced that Negro Leagues player statistics would be incorporated into MLB's record books.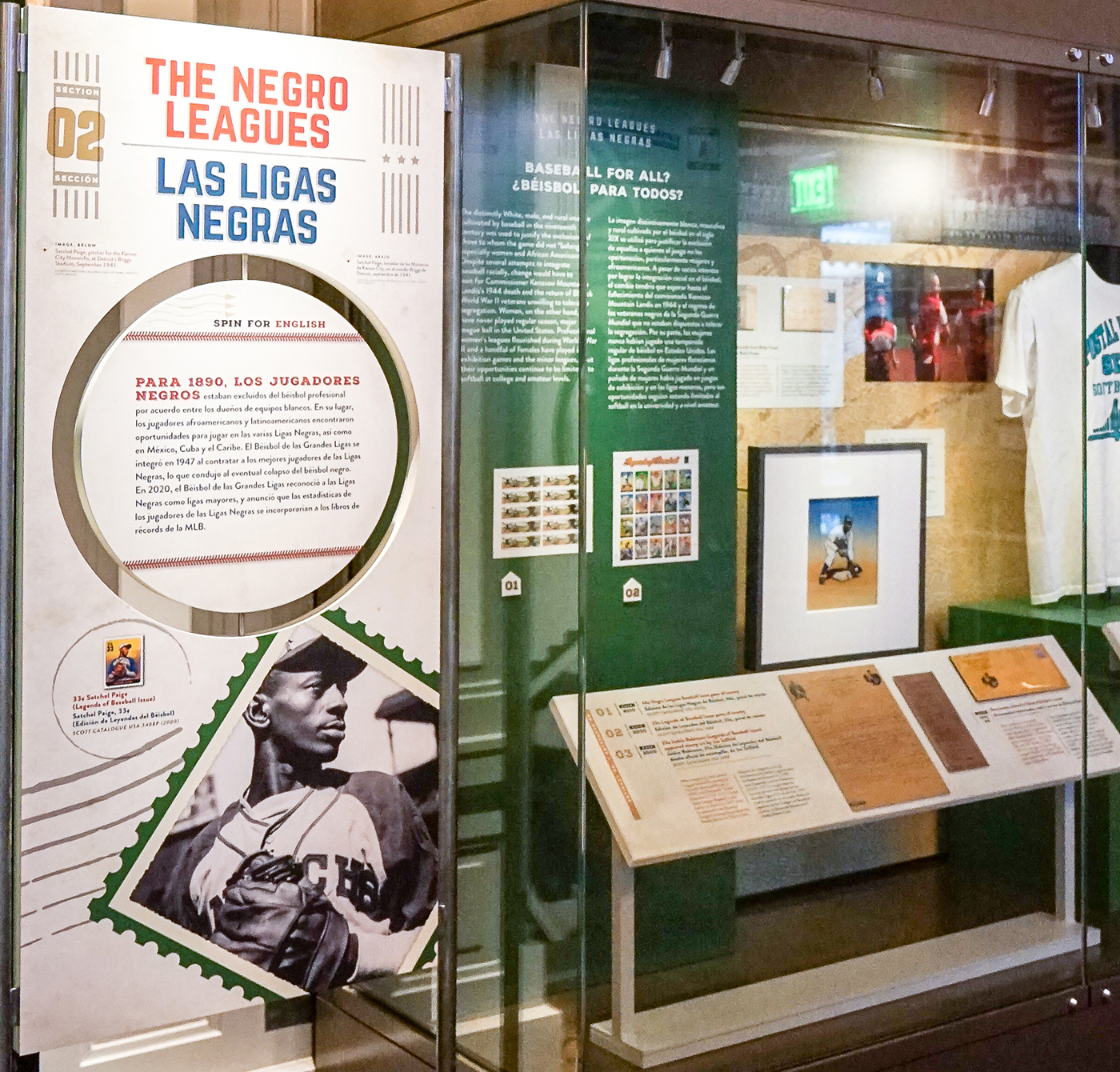 During his time as a pitcher in the Negro Leagues, Andrew Benjamin "Rube" Foster (1879–1930) regularly sent postcards home to his wife Sarah and son Earl. He excelled as an owner-manager and organizer, leading two Black baseball teams, forming the first Negro National League in 1920, and organizing the first Negro World Series in 1924.
Documents related to Edward Bolden's career, 1941–1944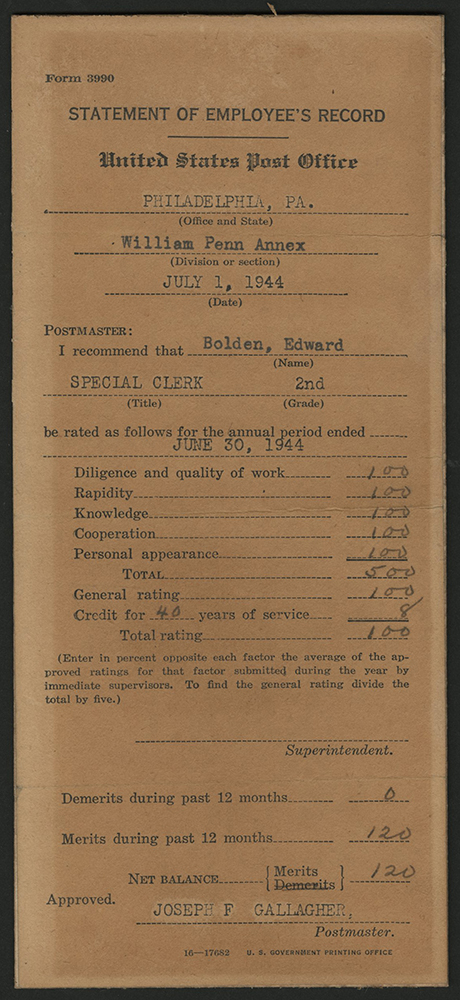 Many professional baseball players, White and Black alike, held regular jobs to supplement their modest salaries. Some found postal employment, including Edward "Ed" Bolden (1881–1950), manager of the Negro Leagues' Hilldale Athletic Club and a special clerk in Philadelphia's central post office.