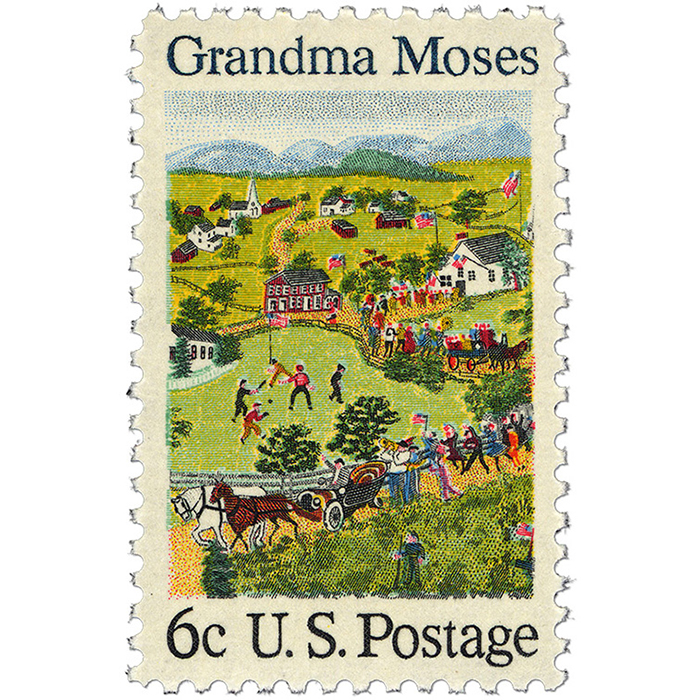 Origins of the Game looks at early U.S. baseball-themed stamps and the myths they reflect about the origins of the sport. The Centennial of Baseball stamp gave tacit federal recognition to the now-discredited claim that Abner Doubleday invented baseball in 1839 at Cooperstown, New York. Similarly, a 1969 stamp honoring Anna "Grandma" Moses shows July Fourth, her painting of a small town Independence Day baseball game, reinforcing misconceptions about the sport's rural American origins, when it was, in fact, a big-city game that evolved from British antecedents.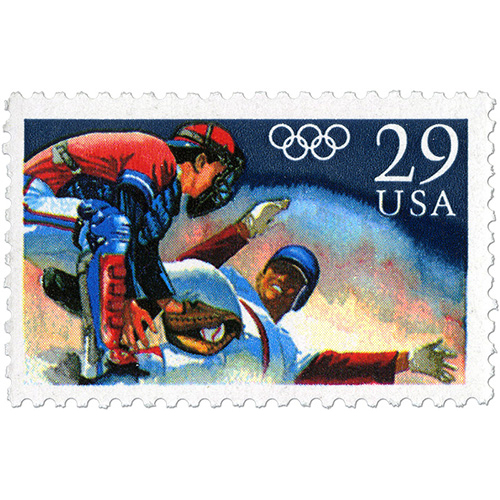 Instrument of Diplomacy and War examines baseball's global spread in the late nineteenth and early twentieth centuries. With modest equipment needs, baseball was played by American soldiers on military posts around the world and quickly adopted by local people. International baseball stamps will be complemented by uniforms and memorabilia from the baseball world tours of the early twentieth century as well as military-issued equipment.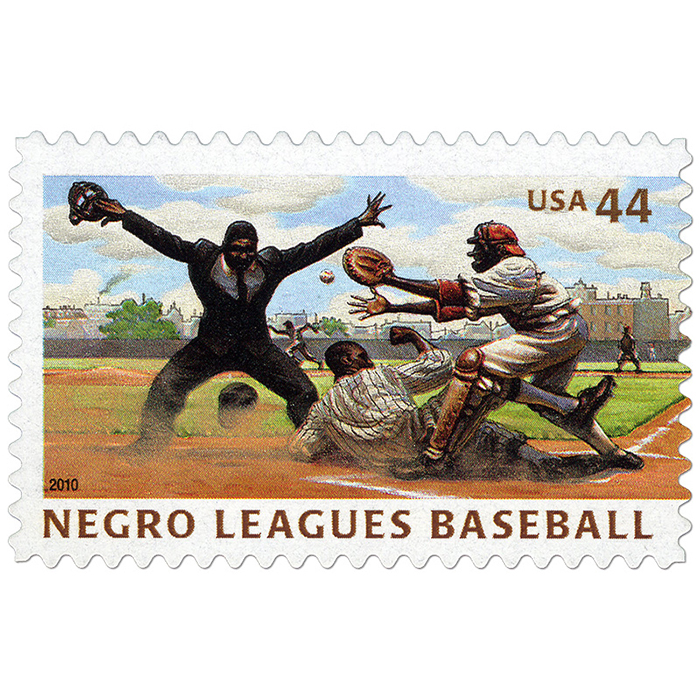 Agent of Segregation and Integration takes its inspiration from U.S. Poet Laureate Donald Hall, who described a passion for baseball as "a kind of citizenship perhaps more authentic than anything which can be on a piece of paper." African Americans were denied the opportunity to play major league baseball until 1947, however, so they formed their own professional leagues and teams-in the process reaffirming their Americanness to a country that refused to acknowledge their equality. Watching and playing baseball helped Irish, Italians, Jews, Poles, and other immigrant groups break down ethnic walls and show their determination to integrate into American communities. Europeans learned baseball in this country, but most Latino immigrants come already knowing and playing the game, making them one of baseball's fastest growing audiences and comprising more than 25% of professional baseball players.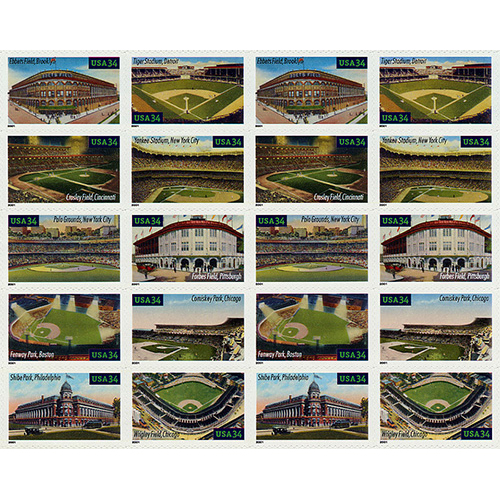 Legendary Playing Fields explores the sense of community that accompanies the familiar surroundings of a favorite baseball park—whether it's a classic stadium like Wrigley Field or a newer green cathedral such as Nationals Park. In the early years, stadiums were generally built on undesirable land in the worst parts of town. One of Washington, D.C.'s earliest baseball grounds, Capitol Park, was located in an underdeveloped working-class Irish neighborhood dubbed Swampoodle for the tendency of its unpaved streets to flood. Coincidentally, this very plot of land is now the home of the National Postal Museum. Baseball: America's Home Run explores the history of Capitol Park and other parks, including production material for the 2001 USPS Baseball's Legendary Playing Field Issue paired with signs, seats, architectural elements, and other artifacts from the stadiums depicted on the stamps.