Open October 20, 2017 — July 14, 2019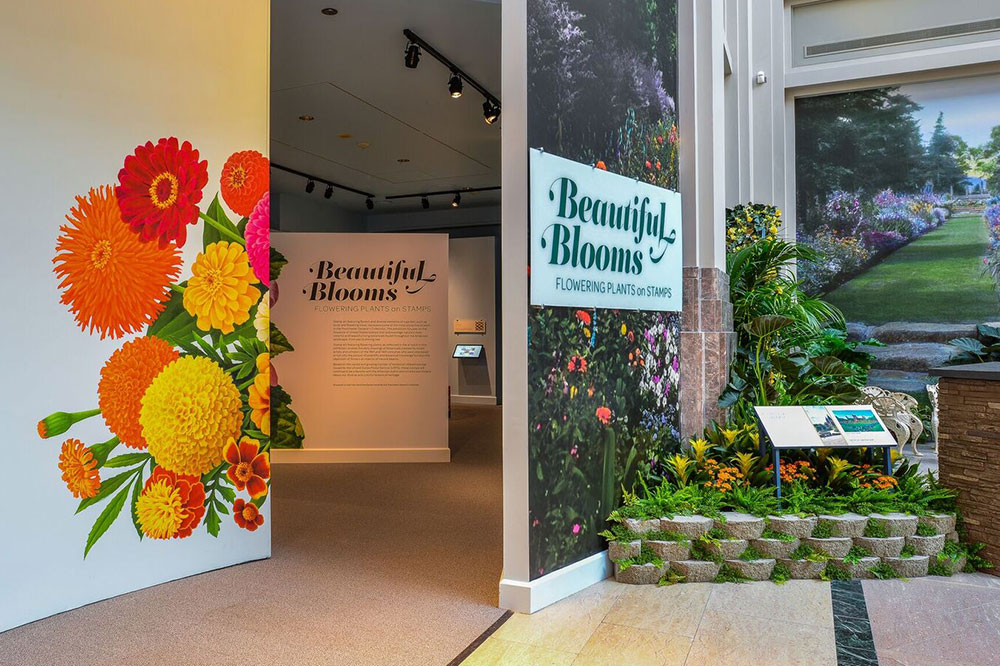 Stamp art featuring flowers and diverse elements of a garden, such as birds and flowering trees, represent some of the most attractive artwork in the Postmaster General's Collection. This exhibition focuses on the issuance of United States stamps that acknowledge nature's most colorful and beautiful living botanicals found throughout the American landscape, from sea to shining sea.
Stamp art featuring flowering plants, as reflected in the artwork in this exhibition, evokes the early drawings of botanicals created by noted artists and scholars of the 18th and 19th centuries who were interested in not only the pursuit of scientific and botanical knowledge but also the depiction of flowers as objects of natural beauty.
Based on the varied and growing number of botanical-related stamps issued by the United States Postal Service (USPS), these stamps will continue to be a favorite with the American public and will educate citizens about our diverse and colorful botanical heritage.
Acknowledgements
A Smithsonian Collaboration
Beautiful Blooms: Flowering Plants on Stamps is the result of a partnership between the National Postal Museum and Smithsonian Gardens. With a mission to engage and educate visitors about horticulture, plants, artistic design, and natural and built environments, Smithsonian Gardens extends the museum experience with living displays and outdoor gardens.
All artwork on loan from the United States Postal Service, Postmaster General's Collection.
---
Please note, due to Smithsonian Institution conservation and preservation protocols, the selection of objects and images on this website may differ from the items on exhibit in the museum's Beautiful Blooms: Flowering Plants on Stamps gallery.