"You well know how anxiously the officers and soldiers of the Army watch and wait for letters from home, and the receipt of them is the greatest pleasure they enjoy, and when a long period has elapsed and there is no mail, no news from home, a feeling of despondency and gloom seems to settle on all." --Major General O. O. Howard to Special Postal Agent A. H. Markland, May 22, 1865(1)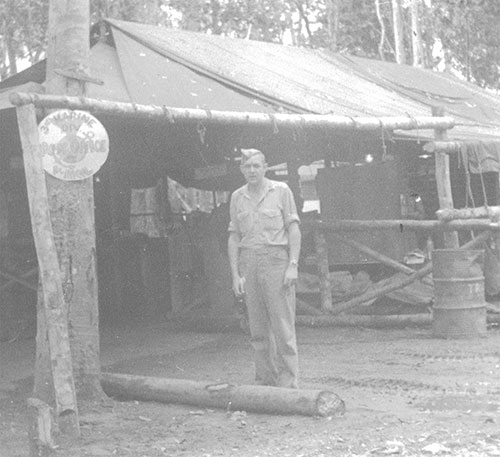 The Postal Inspection Service has created strategies and implemented tactics to keep mail flowing to and from the military during times of conflict. From the Civil War through World War II, the Post Office Department strongly relied on the experience and skills of inspectors to coordinate operations between postal officials and the military. In 1861, special agents (the precursor form of the title "Post Office Inspector," which was initiated by statute in 1880) established and maintained military post offices and routes during the Civil War.
Inspectors were called upon again during the Spanish American War and the First World War to set up and staff U.S. military postal operations at overseas stations. They, along with other postal employee counterparts, were well versed in regulations of the mail and financial intricacies of money order business and postage stocks. Inspector William Kenyon was part of the Post Office Department commission that established routes and stations in France for the American Expeditionary Force. He headed home when the army assumed command of all military mail operations in the spring of 1918, but was soon called to active duty and returned to Europe and to duty with the Army Postal Service.(2) During the Second World War, the Postal Inspection Service was instrumental in military mail operations with 247 inspectors at work.
Today, the U.S. Postal Inspection Service provides the latest security and regulation information to the Military Postal Service Agency and contractors who work and coordinate mail operations for all branches of the armed forces.
Post Office Department, 1898 Annual Report (Washington, DC: Government Printing Office, 1899) p. 220.
William A. Kenyon, Bill Kenyon of the Postal Inspectors and Army Postal Service (New York: Exposition Press, 1960) p. 31-34.