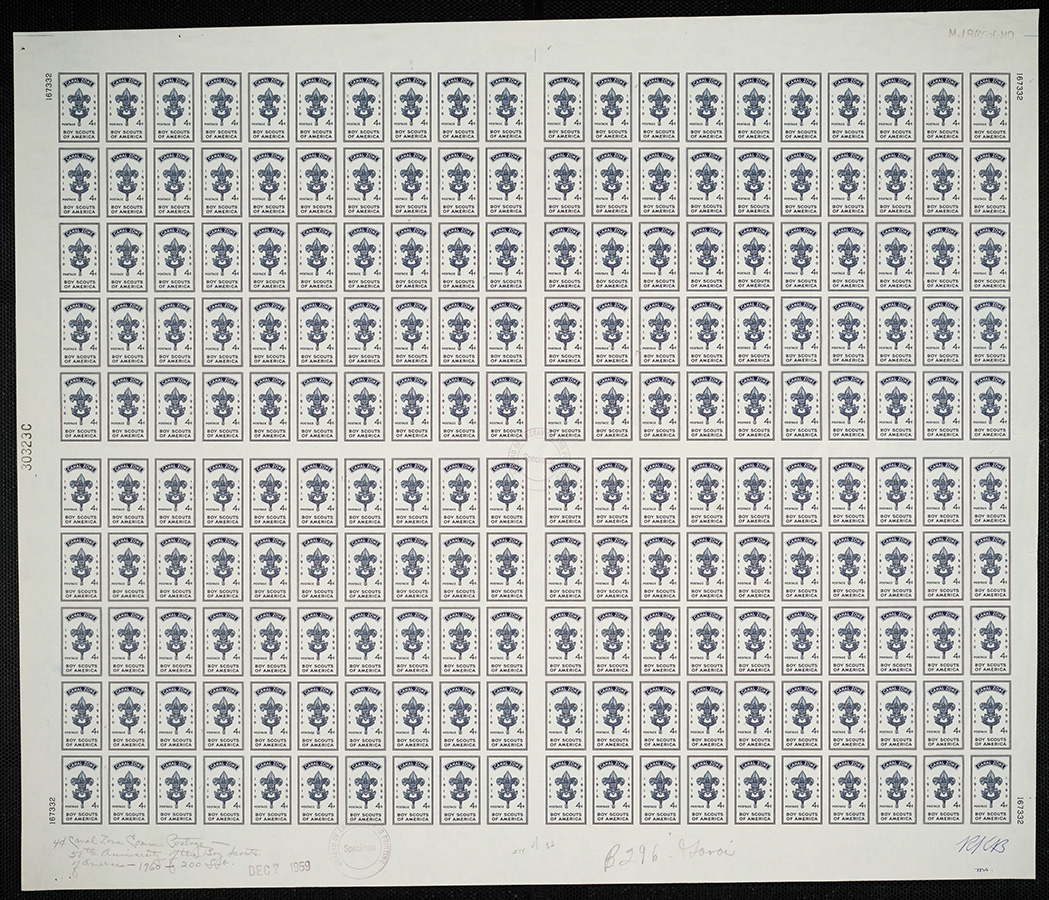 On February 8, 1960, the Canal Zone Postal Service issued a 4-cent commemorative (Scott 151) honoring the Boy Scouts of America (BSA) on the occasion of the organization's Golden Anniversary. The BSA came to the Canal Zone quite early, first organized in 1911, and was very popular with young Zonian boys throughout the years. The stamp's design is centered on a depiction of the First Class Badge, which has a typical red and white 'Canal Zone' community strip above it. It is the first multi-colored stamp produced for Canal Zone use by the Bureau of Engraving and Printing. The 4-cent value represents the regular first-class postage that had been in effect since August 1, 1958.
Three of the die proofs prepared before the stamp actually went to press appear in the illustrations accompanying this stamp. Some 1,155,000 copies were printed, and it was a sell-out. On the first day just fewer than 300,000 were sold, of which over 100,000 were put on first day covers. Because scouting is a topic beloved by collectors worldwide, literally dozens of attractive cachets were prepared by artists and BSA troops throughout the country. Perhaps the best known cachet was sponsored by isthmian artist/producer Elmer Smith.
Because of its popularity, first day covers are very common. All cachet designs are in demand. Many also appear on regular first class letters, but fewer appear on covers in combination with other stamps or in multiples.