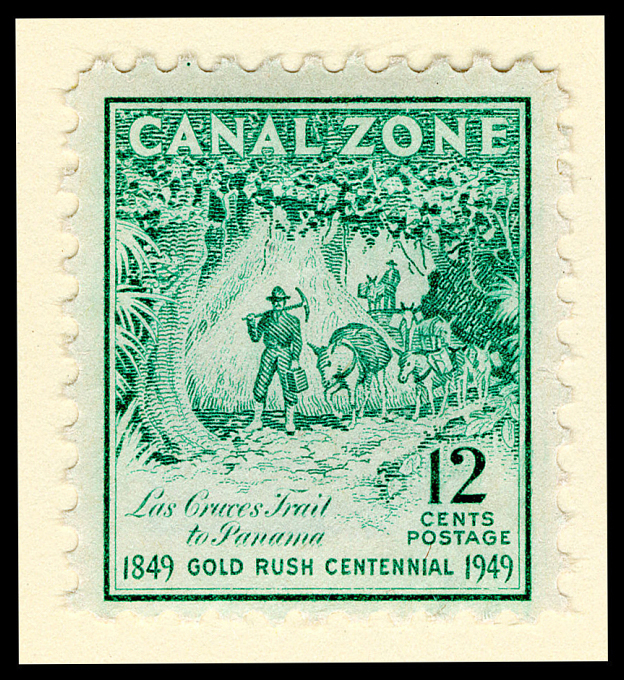 The Canal Zone marked the centennial of the 1849 California Gold Rush with a series of four commemorative stamps. The stamps underscored the Isthmus of Panama's significant role as a major transit point for gold seekers in that historic era. The stamps were in denominations of 3-, 6-, 12-, and 18-cents and were placed on sale to the public on June 1, 1949.
The Bureau of Engraving and Printing produced 500,000 of the three lower values and 525,000 of the 18-cent. No record seems to exist of any destruction of these stamps, so we may assume they were all sold.
The Gold Rush Centennial stamps are frequently seen as a set on first day covers prepared by at least twenty different cachet producers working both in the United States and on the Isthmus. Commemorative first day covers and also examples of these stamps used either singly or in combination with others on non-philatelic covers are enthusiastically sought by many collectors.