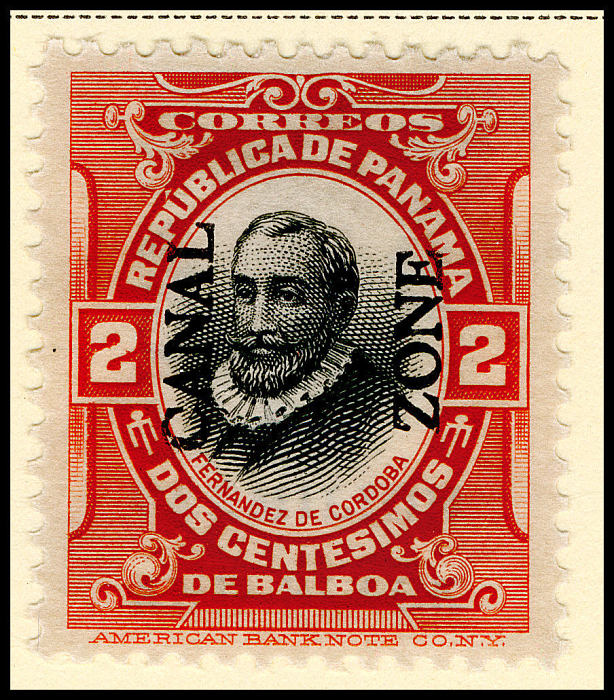 The Type II overprint exists on the 1c, 2c, 5c, and 10c dominations, Scott Numbers 38-41. The left-tilted letter "O" in ZONE most easily identifies this overprint.
Documentation exists which shows the delivery dates of the stamps to the Canal Zone as well as the quantity of stamps delivered on each date. When the ABNCo archive material was sold in 1990 the Specimen sheets were eagerly examined and while they answered some technical questions concerning overprints and print dates they also presented new challenges that have renewed collectors interest in this issue.
The issued stamps contain several major errors including one of the most famous, and most difficult to find, in the world of stamp collecting; the portrait of Cordoba from the 2c issue (Scott catalogue number 38) in the frame of the 5c stamp (Scott catalogue number 34), which should have had the portrait of Arosemena.
This "gem of philately" can be seen in the NPM's collection, under this TYPE II series.
The Specimen stamps revealed another potential major error on the 2c Cordoba issue. It has the word CANAL facing down instead of up. Only one copy of this error was found on one specimen sheet and so far no one has found one in the issued stamps.