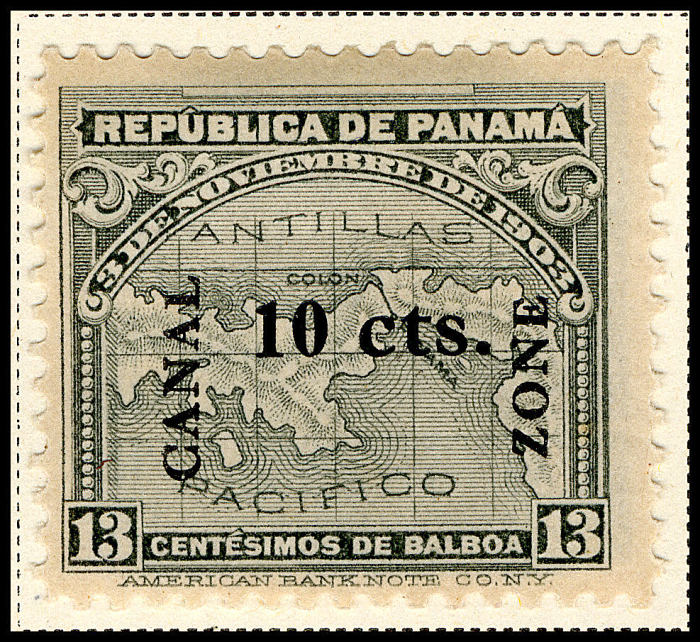 The Eighth Series has only two stamps, the 10c on 13c Map of 1911 and the 10c Map of 1914 both of which are gray. These stamps are similar to the 1c and 2c Map stamps of the third series but the currency has been changed from the previous centavo/peso to centesimo/balboa.
In October 1933 the ABNCo struck plate cancellation proofs of these stamps. It is assumed that this was done on the orders of Panama and that the plates were destroyed shortly thereafter. These plate cancellations are bright green and imperforate and do not have the CANAL ZONE overprint.
However since they were only issued for the Canal Zone they are of interest to the Canal Zone collector as well as the Panama collector.
They were stamped with the order number "F 9756" and on the bottom of the sheets dated 10/10/33 and Oct. 11/33, with various initials and the word "Cancel".
In addition the 13 cts plate cancellation proof had "ROTARY PLATE" stamped on the selvage as well as "F2171 ROTARY" in pencil.
The 10 cts. plate cancellation proof had "FLAT PLATE" stamped on the selvage as well as " FLAT F2932" in pencil.