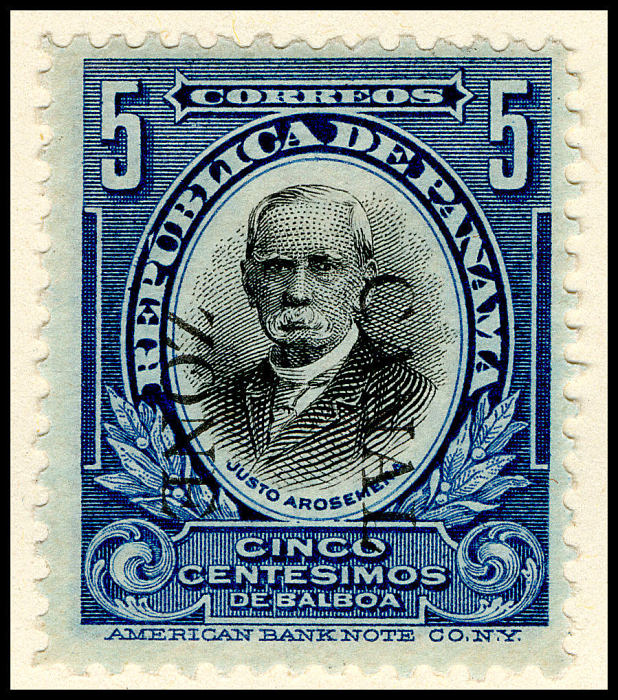 In 1908, Panama selected the American Bank Note Co. (ABNCo) to prepare and print a new series of regular stamps (Scott 197-201 and 213) to replace the Hamiltons issued in 1906. Interestingly, though overprinted for Canal Zone use in 1909, the 8-cent Hurtado stamp (Scott 213) was not released for use in the Republic until 1916. Panama required ABNCo to use the previous stamps by Hamilton as a reference for both color and design. To guarantee that the stamps were similar, Panama supplied the ABNCo with portraits and photographs that had Hamilton stamps glued to them.
Four of these new Panama stamps (Scott 27-30) were ordered by and delivered to the Canal Zone between January and May 1909. There they were then overprinted with CANAL ZONE reading down at the Canal Zone Press, Mount Hope. Quantities issued ranged from 50,000 of the 8-cent Hurtado (Scott 29) to 500,000 of the 2-cent Cordoba (Scott 27).
This was the last issue, except for emergencies, that the Canal Zone Postal Service ordered from Panama that did not have the overprint already applied.