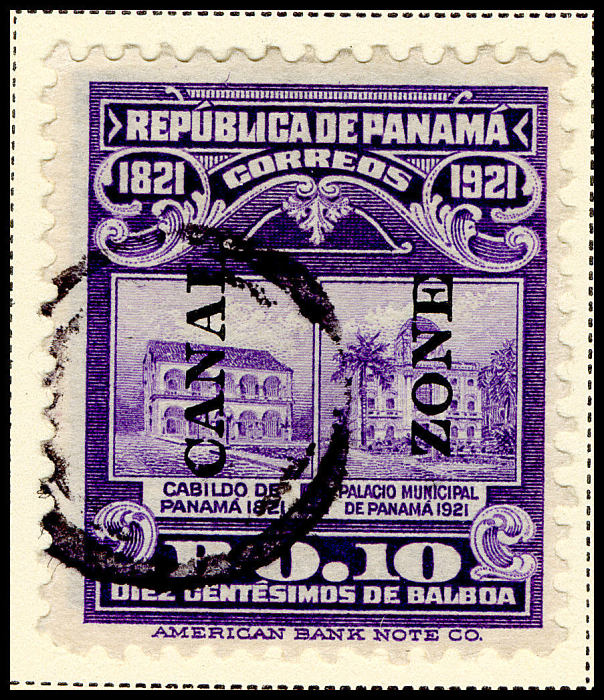 A quote from a letter sent by Simon Bolivar (1783-1830), the Great Liberator, to Panama's General Jose de Fabrega, appears on the 5-cent stamp. Bolivar wrote it after reading Panama's Act of Independence. Dated February 1, 1822, it reads, "Panama's Declaration of Independence is the most glorious monument that any American Province can offer to history. Everything is covered therein: justice, generosity, policy, and national interest."
This was the ABNCo order number F 6785, and this number is engraved in the selvage at the top of the sheet.
This stamp exists with an inverted overprint.
The archive specimen sheets also had the date JUN 1 1921 hand-stamped on the top selvage.