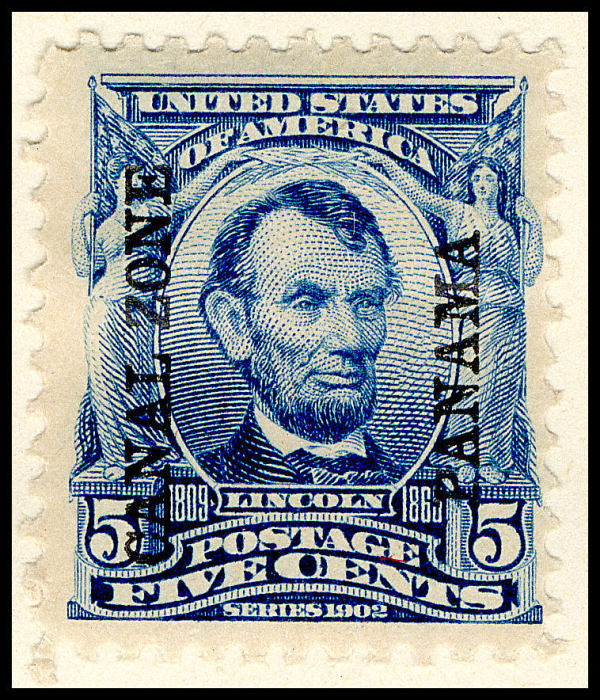 Though it existed as a stamp-issuing entity for only about seventy-five years, the Panama Canal Zone has a long history. First visited by Christopher Columbus on one of his epic voyages to the New World in the early sixteenth century, the Spanish soon colonized the region, imagining extensive deposits of precious minerals were to be found there. Vasco Nuñez de Balboa, for whom Panama's national currency has been named since 1906, first spotted the Pacific Ocean "From a peak in Darien" in 1513, shortly before he was beheaded by his own father-in–law at the original Spanish settlement of Aclá. Balboa opened the pages of a book that led to Panama's role as the 'Bridge between the Americas' as well as 'The Path Between the Seas.' His discovery that the Pacific lay only a relatively few miles from the Atlantic attracted attention worldwide, and the Isthmus was soon the preferred route for the transit of the treasures of South and Central America back to the Mother Country.
The hope that the Isthmus could be breached and then opened to maritime traffic goes back to the early days of Spanish colonization too. The technology of the day, however, prohibited such an undertaking. Further, the Spanish king is reported to have said that "Man can not render asunder that which God hath joined."
Early in the nineteenth century the Spanish colonies in America gained their freedom, one by one. In 1821 Panama became part of present-day Colombia. Until the late 1840s Panama remained isolated, but the era of the railroad was at hand, and the Americans negotiated a treaty with Colombia granting them the right to construct a path for the iron horse across the Isthmus. The treaty coincided with the discovery of huge gold deposits in California. This led to a massive influx of 49ers, all madly searching for an easy way to the goldfields. Panama, although not the shortest route, was deemed the fastest and most secure as a mail route had been opened via Panama to California in 1848.