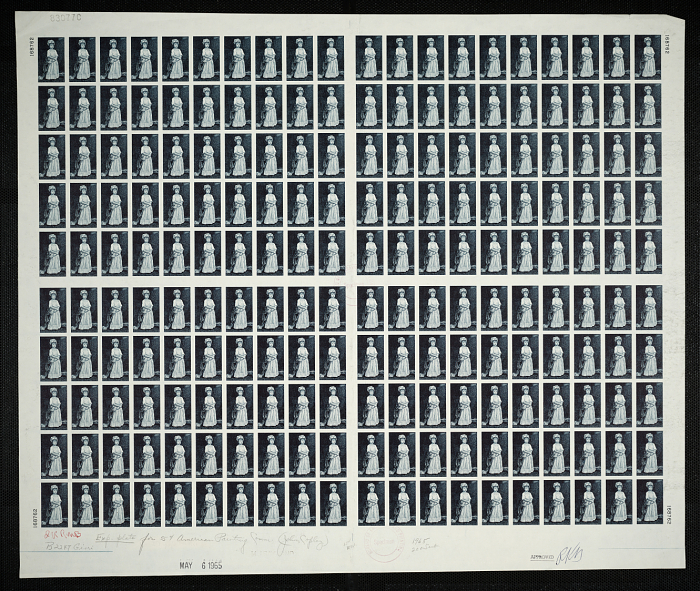 Experimental plates may be created for a variety of reasons. Since these proofs were never released as U.S. stamps, many are unaware of their existence, as they are not identified in stamp catalogs such as the Scott Catalogue and Durland Standard Plate Number Catalog.
Test printing of a complex design is exemplified by a proof of the John Singleton Copley (1738-1815) painting "Elizabeth Clarke Copley" which was planned for use in a 1965 stamp honoring the American painter. Copley was best known as a portraitist of the colonial era. The featured painting depicts his daughter. Note that the designs bear no denomination, text or frame.
Multiple Design Experimental Plate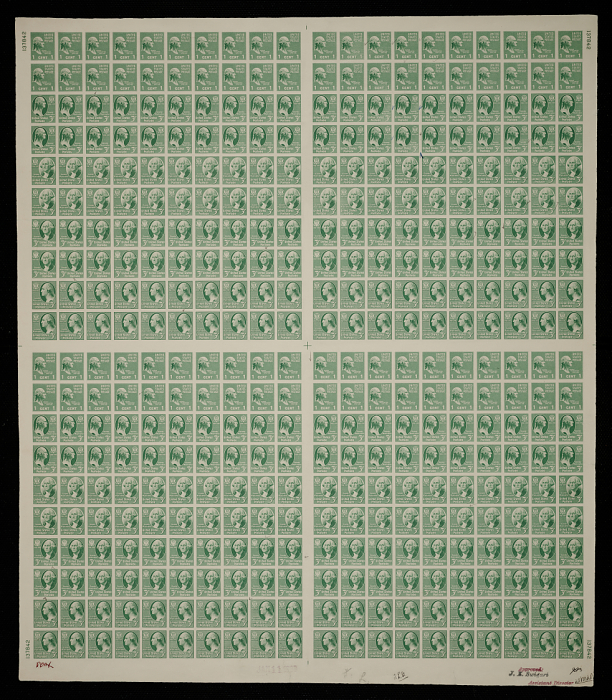 The Bureau of Engraving and Printing produced this experimental plate, incorporating Elaine Rawlinson's winning stamp design for the 1938 presidential series and four other designs, from which President Franklin D. Roosevelt made the final selection. Rawlinson's design, seen in the top two rows of each pane, captured the president's imagination.