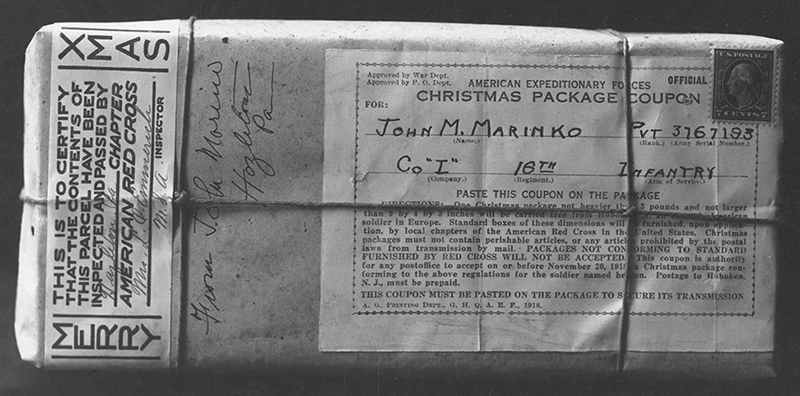 To control the growing amount of mail without negatively affecting morale, officials put limitations on parcel mail for the AEF. Starting in April 1918, deployed military personnel had to submit requests for parcels and to have the items approved by commanding officers. By the fall of 1918, an additional measure was introduced with assistance from the Red Cross helping with the Christmas mail rush. An AEF service member could request a form, commonly referred to as a "coupon," to send home to ask for a three-pound box of gifts. Later, friends or family members were allowed to apply to get the form to authorize mailing a holiday parcel to their loved ones overseas.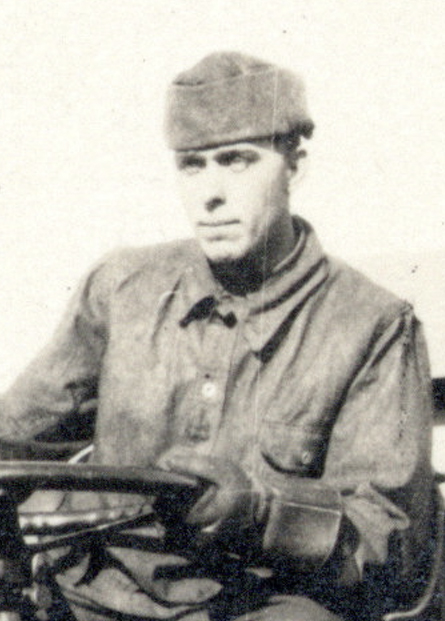 "I am informed that there is to be a certain type of Christmas box to be sent to us this year. You don't need to bother about sending anything as we have all we need at present."
~Sergeant Clyde Eoff to his sister Josephine, September 28, 1918
Courtesy Center for American War Letters, Leatherby Libraries, Chapman University, CA
Special Mailing Day
Mail went both directions during World War I. Starting November 1918 the Post Office, military, and charities collaborated to organize a letter writing campaign for a specially designated mailing deadline, referred to as "fathers' day." They prompted AEF personnel to send messages to their fathers and the postal officials pledged to deliver the letters by Christmas.