Political Upheaval and Postal History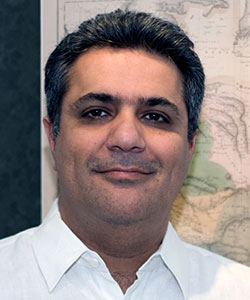 Political intrigue, cunning, bloody factional hostilities, revolution . . . all scorch the epochs of present-day Iran's history. So too do postal shortcomings, censorship, and postal improvisation. Behruz Nassre finds a distinctive chronicle of Iran's history in the nation's postal issues and artifacts. His exhibits and publications make that history accessible to audiences across the U.S. and Europe.
Behruz Nassre spent much of his childhood in Tehran, where his father occupied a high governmental position and his uncle introduced him to philately. Forced into flight by the 1979 Revolution, the family regrouped in the United States. His life seared by the experience of revolution, Behruz yearned for narratives of his native homeland. Finding few resources, he looked to stamps as the nation's story tellers. "All Iran's political upheavals," he points out, "can be studied through its postal history." Behruz now exhibits his award-winning collections of 1895-1912 postal registration labels, travel permits for postal carriages, and censored postcards, 1903-1908 at stamp shows throughout America.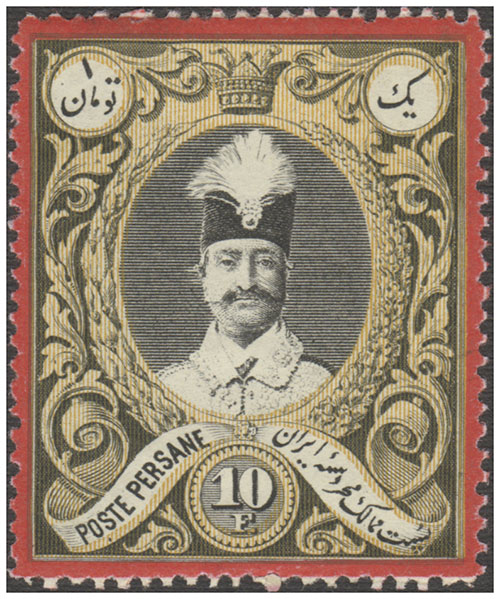 Favorite: 1 Toman (10 Fr.) Shah Nasser-eddin, Dual Currancy, Iran, 1882