Connecting with Heritage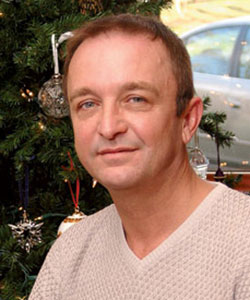 The history and artistry of British stamps fascinates Ian Gibson-Smith. Introduced to collecting by a relative, Ian began learning British history by studying his first stamp album. "The album had little stories about the images on the stamps," he remembers, "and to this day an image of the monarch appears somewhere on every British Stamp." Ian explains that in 1840, at the suggestion of schoolmaster Rowland Hill, England issued the world's first pre-paid postage stamp, the Penny Black. As a child, that distinction filled Ian with pride.
Thirteen-year old Ian Gibson-Smith emigrated from England to the United States with his family in 1973. Though he identifies himself as American now, memories of childhood years spent in England still shape his philatelic interests. "British stamps," he says, "help me connect with my roots." Overprints from Hong Kong, issued by Great Britain's Printing Office, now form one of Ian's specialties. He exhibits stamps, blocks, covers, and stationery related to Britain's presence in China, 1917-1930. He enjoys meeting other serious collectors and like-minded people, one of the great benefits of exhibiting.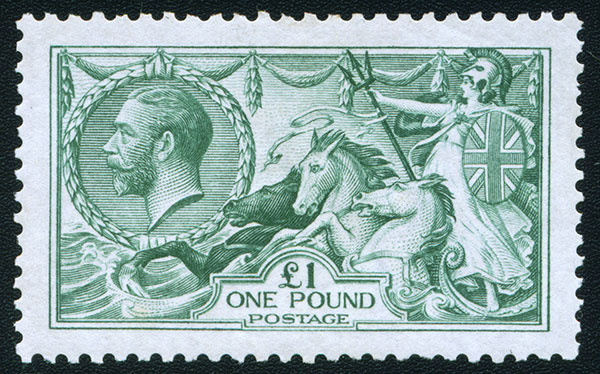 Favorite: 1£ "Britannia Rules the Seas" Seahorse, Great Britain, 1913-18