Robert Langdon arrives in Washington, D.C.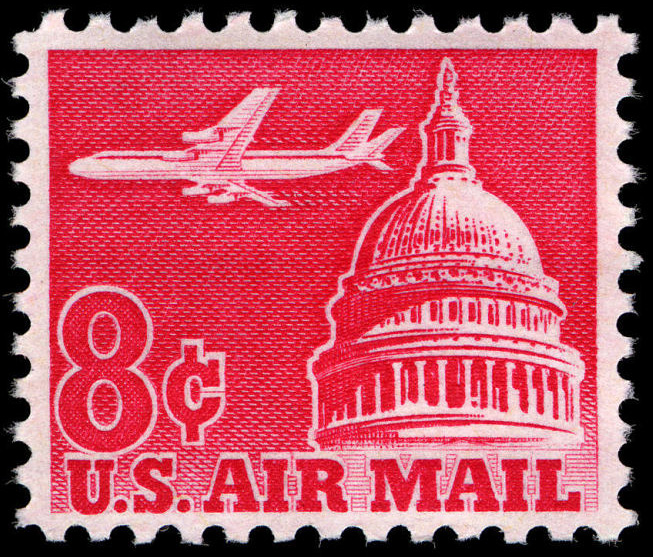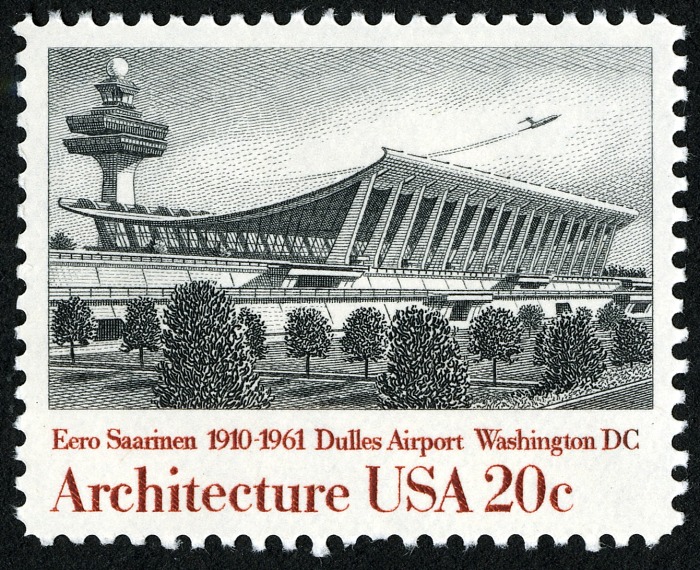 On September 15, 2009, Doubleday released Dan Brown's new thriller, THE LOST SYMBOL. Professor Robert Langdon's heart-stopping adventure as he struggles to protect ancient Masonic wisdom transports readers among the nation's most iconic structures, revealing many Masonic symbols and alerting readers that "all of our best secrets are hidden in plain view." (p. 28)
Many of the monuments and buildings mentioned in THE LOST SYMBOL appear on U.S. postage stamps: the Washington Monument, the Capitol, the Library of Congress, and the Smithsonian Institution, to name but a few. Without revealing Brown's plot, this philatelic narrative showcases stamps that fall into this genre. THE LOST SYMBOL and viewing this collection will surely move readers, armchair tourists, and stamp collectors to appreciate these stamps in unexpected ways. On this page, the story begins as Langdon arrives in the capital by airplane and lands at Washington Dulles International Airport.
In addition to the stamps that depict the District of Columbia in THE LOST SYMBOL, the narrative includes stamps of presidents who were Masons. Washington, DC, its architecture, monuments, and artwork are depicted on many more U.S. postage stamps, all illustrated in the Smithsonian National Postal Museum's online database.
Created by Cheryl R. Ganz, Marv Murray, Terry Sheahan, May Day Taylor - Philately Department, National Postal Museum