On January 13, 1919, "Aerial Age Weekly" quoted Second Assistant Postmaster General Otto Praeger's new pledge to open the New York City – Chicago flyway. Speaking of the first attempt, he said "very few people realize what an undertaking this is . . . the task is stupendous. This has never been attempted, either in America or in any other country of the world." Having learned a lesson, Praeger declined to announce a specific start date for the service.

Praeger and his people had been hard at work making the changes necessary to realize a permanent New York – Chicago flyway since November. The hard work had paid off. On May 15, 1919, a year to the day after airmail service began, the postal service opened the Cleveland – Chicago portion of the flyway. The New York – Cleveland segment opened on July 1, 1919. The new service was not without problems, crashes and even deaths, but it was here to stay.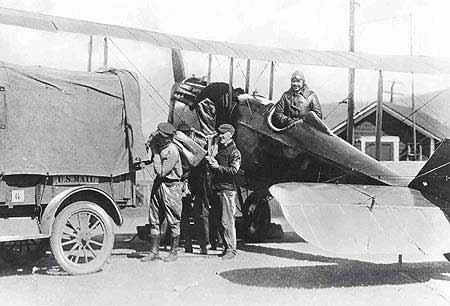 On the Bellefonte, Pennsylvania airfield, an airmail pilot stands watch from his cockpit as the ground crew moves the airmail into a truck for transport to a postal facility for processing.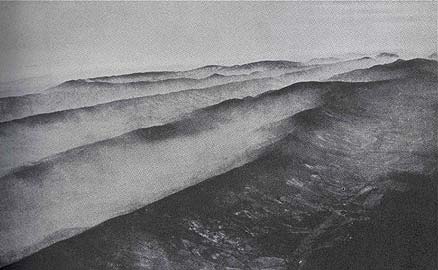 The Allegany Mountains were a rough stretch for the early airmail pilots to cross. The changing and harsh weather earned this part of the route the nicknames "Hell's Stretch" and "Pilots' Graveyard."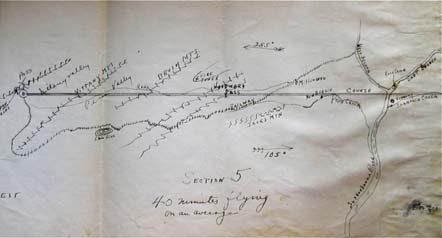 Section of the NY-Chicago flyway, hand made map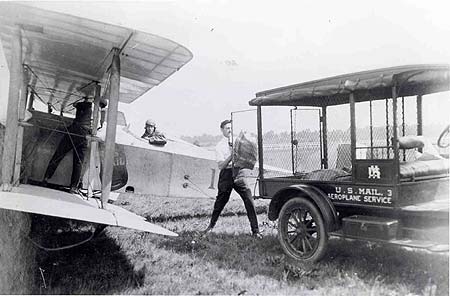 Airmail pilot Max Miller waits in his Standard mail airplane for mail sacks to be loaded on board for his September flight from New York to Chicago.