When Benjamin Lipsner, the first Superintendent of the Air Mail Service, resigned in December 1919, he did so publicly. In letters to Second Assistant Postmaster General Otto Praeger, Postmaster General Albert Burleson and the press, Lipsner called his resignation a protest against unethical and illegal contracting practices by Burleson. His claims were denied by both Praeger and Burleson. Lipsner lost this public opinion battle. And although he left the service, he remained an ardent supporter of aviation and airmail until his death in 1971.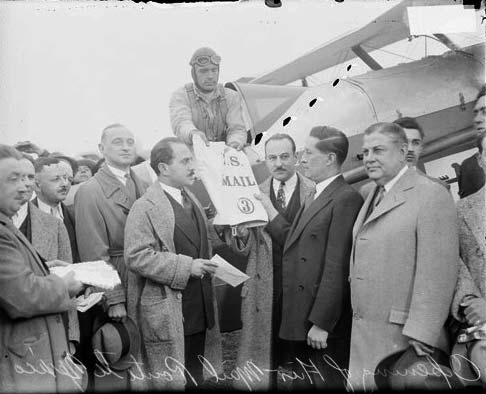 Benjamin Lipsner at an airmail event in Chicago in 1928, almost a decade after leaving airmail service. Lipsner loved aviation and rarely missed any public events.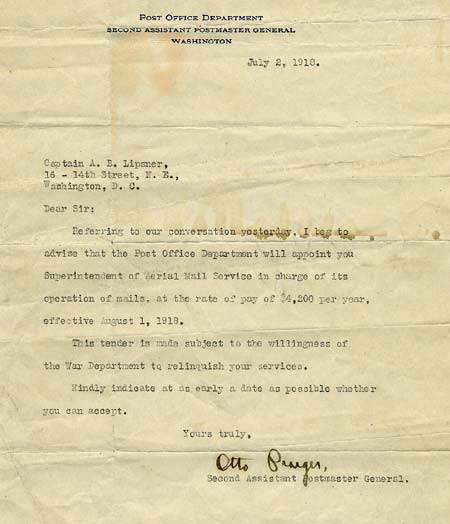 In this letter hiring Lipsner in 1918, Otto Praeger advised him that he would be appointed "Superintendent of the Aerial Mail Service in charge of its operation of mails, at the rate of pay of $4,200 per year, effective August 1, 1918."