James "Jack" Knight was part of the relay team of pilots that flew 2,629 miles across the country on February 22-23, 1921. These pilots were tasked with proving to a skeptical U.S. Congress that airmail could travel both night and day. Only one pilot dared to fly the mail through wretched weather in the middle of the night between Omaha and Chicago, saving Praeger's airmail service.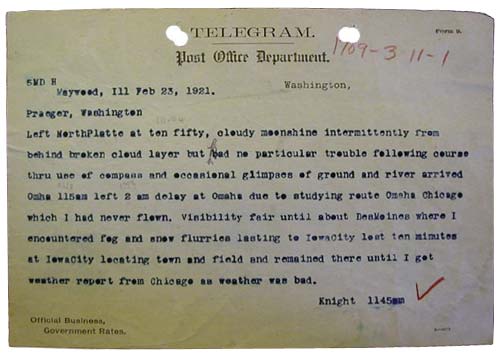 Telegram from Jack Knight relaying information of his historic February 23, 1921 flight.
- Courtesy of the National Archives and Records Administration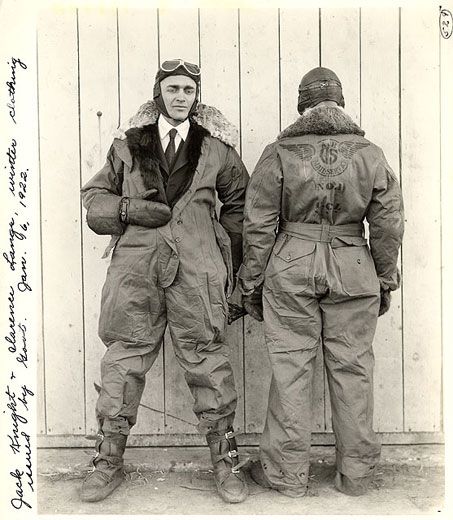 Jack Knight (facing the camera) and pilot Clarence Lange (facing the wall) pose in their new winter weather suits with the Post Office Department's Aerial Mail Service logo.
- Courtesy of National Air and Space Museum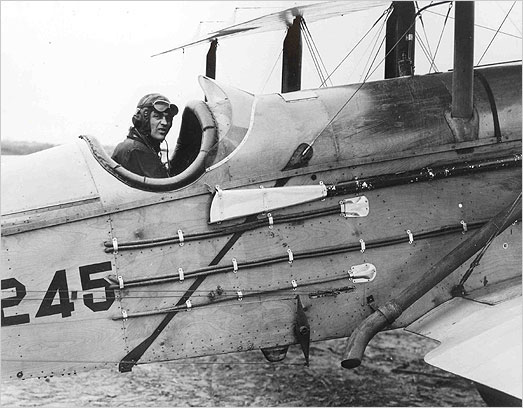 Jack Knight in his de Havilland airplane.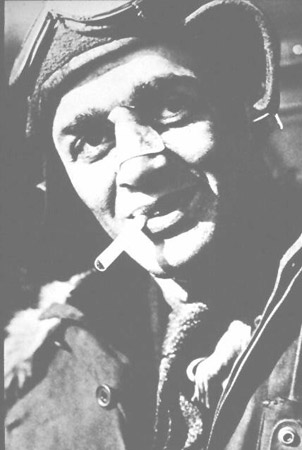 Jack Knight. This photograph was taken after his historic 1921 flight. He had broken his nose in an airplane crash the week before.